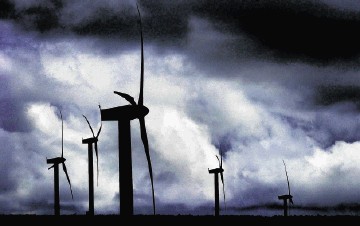 Onshore wind capacity in Serbia is expected to surge by 2025, boosted by a number of new projects in the country.
The total onshore wind installed capacity will increase from just 20 (MW) Megawatts last year, to an estimated 542MW in the next 10 years.
Serbia's wind capacity has been boosted in the past three years by a number of new projects.
The research and consulting firm GlobalData gas released its latest whitepaper which shows FiTs (Feed-in Tariffs) are the major support program for Serbia's electricity production from renewable energy sources and will help drive growth in the wind sector.
Sneha Susan Elias, GlobalData's Analyst covering Power, said: "Plant operators must hold Privileged Power Producer (PPP) status in order to receive the appropriate price support for electricity generation in accordance with legal requirements.
"Following completion of the Power Purchase Agreement with the plant operator, Serbia's state-owned power utility company, Elektroprivreda Srbijet, is legally obliged to purchase the total electricity produced by PPPs at an incentive price.
"Technologies eligible for FiTs include hydropower, biogas, biomass, geothermal, solar and wind power."
Although wind made up less than 0.1% of Serbia's power generation mix in 2014, investors are beginning to harness the excellent wind power potential in the regions around a number of mountains in the country.
Analysis from the company highlights how Serbia has been looking to take advantage of wind energy as the country bids to become part of the EU (European Union) and achieve a target of 27% of its energy mix coming from renewable sources by 2020.
The key players believed to be taking advantages of the opportunity in the fledgling market include Continental Wind Partners, Fintel Energia Group and Prenecon SA.
Recommended for you

TotalEnergies CEO doubles down on renewables amid a global energy crisis