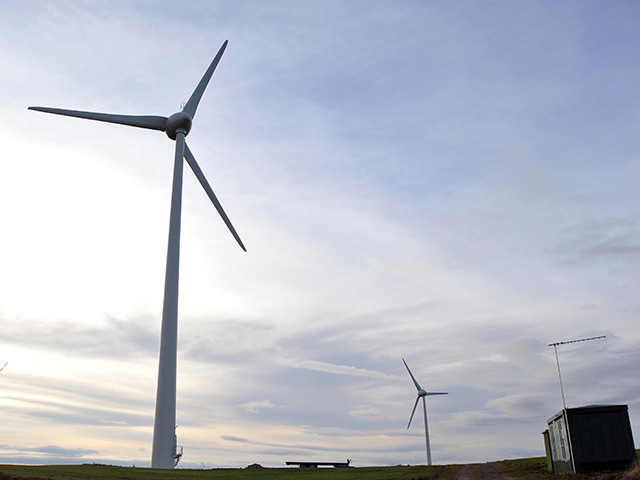 Communities across Scotland will share £500,000 of funding for projects designed to encourage the use and local ownership of renewable energy.
A third of the 23 projects are focused on towns and cities.
The funding is part of the Scottish Government's Local Energy Challenge Fund.
Each project will received funding of up to £25,000 for feasibility work and, if successful, may be able to compete for capital support.
The projects include an Edinburgh scheme to install hardware in 1,000 households, including modern electrical and thermal energy domestic storage, and an initiative which will allow residents or landlords of multi-occupancy blocks in Glasgow and Edinburgh to form local energy supply companies and negotiate the cost of their imported electricity with national energy suppliers.
Energy Minister Fergus Ewing said: "Community ownership gives communities more control over their own energy and will help us tackle challenges like grid constraints and fuel poverty – while at the same time sparking economic revival.
"Onshore wind is our most successful technology for community benefits, but it is by no means the only game in town.
"I am excited by the breadth and depth of the work this funding will support and am equally pleased that the projects will explore the potential for ownership of renewable technologies to support all of the communities in Scotland, be they in Gala or Glasgow."
Jenny Hogan, director of policy at Scottish Renewables, said: "This latest round of Local Energy Challenge Fund funding shows the huge range of innovation which is happening at a local level in Scotland right now.
"These are projects which the public could walk right past in the street and not notice, yet many are at the leading edge of development anywhere in the world."
Recommended for you

Equatorial Guinea sets out Zafiro, gas hub plans