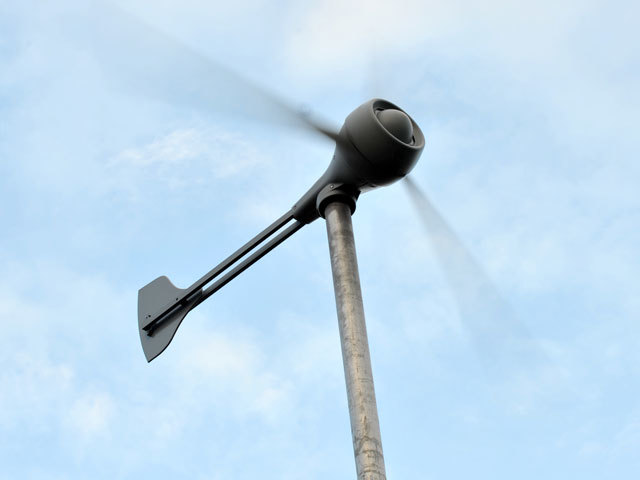 Wind farming in Australia suffered another setback with the government banning its A$10 billion ($7.5 billion) renewable energy fund from investing in the industry.
The government sent a letter to the Clean Energy Finance Corp. outlining proposed new investment priorities, including a shift away from wind power, Trade and Investment Minister Andrew Robb said Sunday in an interview on Sky News television
The fund should be "investing in new and emerging technologies and certainly not existing wind farms," Prime Minister Tony Abbott later told reporters in Darwin. His government's policy is to eventually abolish the fund, he said.
Last month, the government outlined plans to appoint a commissioner to oversee wind farms and is backing research into whether they damage people's health. Abbott has labeled wind farms as ugly and noisy.
The decision to prohibit new wind investment is "an extraordinary and prolonged attack on a viable industry," Australian Wind Alliance National Coordinator Andrew Bray said in an e-mailed statement. Abbott is "hammering in the final nail to the coffin of wind-energy investment himself," he said.
The fund has a mandate to focus on innovation in "the renewable energy space, and not on mature technologies like wind, which can source funds in the commercial market," Robb said. Plans to change the fund's investment mandate were first reported earlier by The Age newspaper.
'Flying Saucers'
Australia should focus on developing large-scale solar developments and emerging technologies rather than wind farms, Environment Minister Greg Hunt said Monday at a news conference in Melbourne.
The ban also extends to smaller rooftop solar projects, showing that the government is waging a "wholesale attack on renewable energy," Mark Butler, the opposition Labor party's environment spokesman, said in a statement.
Preventing the corporation from funding established renewable technology will mean "the only thing the CEFC can invest in is flying saucers," Labor leader Bill Shorten told reporters Sunday.
The clean-energy fund is getting advice before responding to the government and will continue to fulfill its responsibilities, it said in a statement. Wind accounted for almost a quarter of the fund's investment portfolio as of last year, according to its website.
Abbott has shown limited enthusiasm to join the U.S. and China in broader global efforts to address climate change. Australia, the biggest coal exporter, has been urged by France to set an ambitious target to curb greenhouse gas emissions before a global deal to be signed in Paris in December.
An announcement by Australia last month of a new renewable energy target will unlock investments of more than A$10 billion in new renewable projects, according to General Electric Co. The country will seek to produce 33,000 gigawatt hours of electricity from large-scale renewable energy projects by 2020.
About one-third of all proposals to Australia's clean energy fund relate to wind technology, according to its website. The corporation has acted as a debt provider with other lenders for wind projects including the AGL Energy Ltd.-operated Macarthur wind farm in Victoria state, it said.
Recommended for you

Strategies for oilfield services companies confronting the energy transition