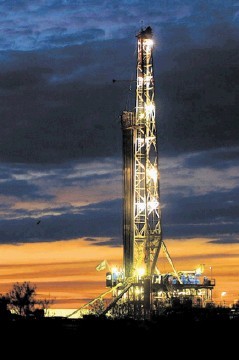 Former Tory minister Sir Nicholas Bonsor has quit as a director of UK shale company TomCo Energy as part of a boardroom shakeup.
TomCo confirmed Bonsor and Paul Rankine have resigned immediately. However, Rankine will continue to act as a technical consultant.
Andrew Jones and investment banker Simon Corney have since joined as non-executive chairman and non-executive director.
Bonsor, 72, was an MP from from 1979-1997 and was Minister of State for Foreign Affairs from 1995-1997 during John Major's government.
TomCo has substantial shale assets in Utah, USA.