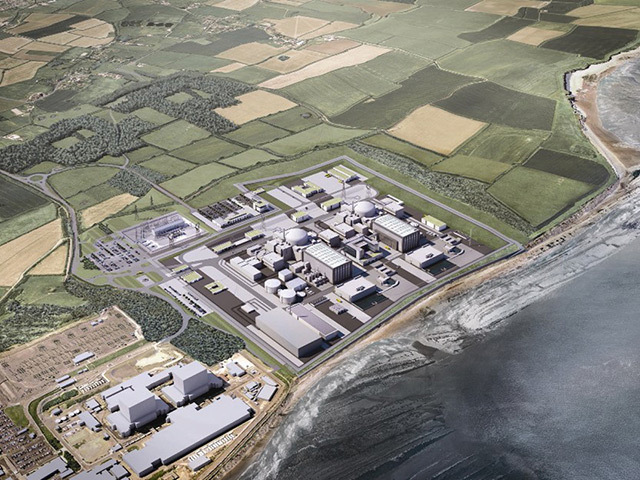 Controversial plans to build the first UK nuclear power station in over 20 years have taken a huge step forward with an announcement of which companies are set to be involved in the giant energy project.
French firm EDF named a number of national and local Somerset companies or joint ventures as preferred bidders set to win contracts worth more than £1.3 billion to build Hinkley Point C.
The firms include engineering giants Balfour Beatty, Doosan Babcock, Laing O'Rourke and Weir, and companies close to the Somerset site such as food producers Somerset Larder and bus organisation Somerset Passenger Solutions.
EDF had previously announced four main preferred bidders for engineering and construction, including Paris-based Areva, Alstom and BouyguesTP.
It is now estimated that more than 60% of the construction cost will be placed with UK firms, 3% more than an initial estimate.
The power station will provide 25,000 jobs during the construction phase, including 1,000 apprenticeships.
Earlier this month, former energy secretary Lord Howell told peers in the House of Lords the "elephantine" Hinkley C nuclear project was "one of the worst deals ever" for British consumers and industry.
A final investment decision (FID) is expected in the coming months, after which the contracts will be signed.
Hinkley Point C will cost around £14 billion to build at present costs, rising to £24 billion by the time it is finished, and interest payments have been added.
The first electricity is expected to be generated in 2023.
EDF chief executive Jean Bernard said good progress is being made in discussion with the British Government and the firm's Chinese partners.
Things are moving "very quickly" towards a final investment decision.
EDF Energy chief executive Vincent de Rivaz said: "Hinkley Point C will be at the forefront of the revitalisation of the UK's industrial and skills base, and we have worked hard to build a robust supply chain to support new nuclear in the UK.
"The project will boost industrial stamina in the UK and kick-start the new nuclear programme. Experience gained at Hinkley Point will help firms be successful in nuclear projects around the world."
Energy minister Andrea Leadsom said: "This is great news – Hinkley Point C offers a tremendous opportunity for the UK supply chain and we've worked closely with EDF to ensure British firms benefit.
"As part of our long-term plan to support the industries of the future, create jobs and provide secure, affordable energy supplies for hardworking families and businesses, we are backing our nuclear sector by fostering innovation and opportunity as we cut carbon emissions."
Phil Whitehurst, GMB national officer for construction, added: "We now have a positive piece of the jigsaw concerning the construction of Hinkley Point C in place, which promises 25,000 job opportunities, 1,000 apprenticeships and 60% of the construction cost going to UK companies.
Recommended for you

What is the ideal low carbon energy mix? More questions than answers