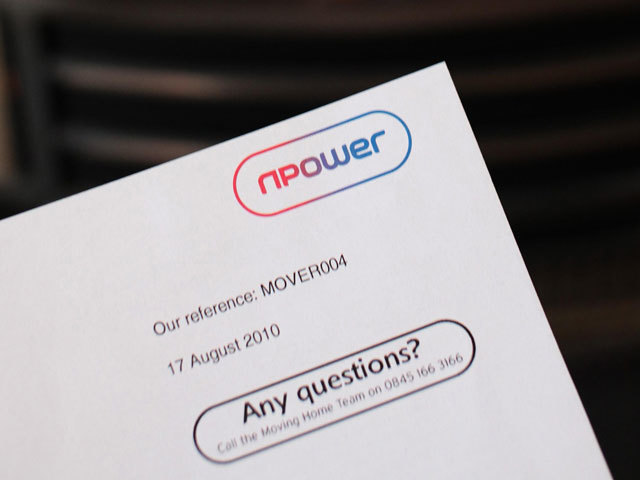 The boss of Big Six energy firm Npower has left his post after German owner RWE took action following "unexpectedly negative" half-year results.
Paul Massara has departed as chief executive "by mutual consent" after the company revealed earlier this month that profits had fallen by two-thirds.
Masssara, who has led the firm since January 2013, is being replaced by chief operating officer Paul Coffey.
Finance director Jens Madrian is also leaving, to be replaced by Martin Miklas, currently with RWE's Polish business.
Unconfirmed reports that Mr Massara was to be sacked had emerged last week.
The energy supplier has been plagued by problems with its billing system, which have contributed to a customer exodus.
Half-year results revealed that it had lost 300,000 customer accounts over the last year. First-half profits had fallen 65% to £38 million during a "very tough" period.
Npower, which has 5.1 million gas and electricity customer accounts, lost customers after a revamp of its billing system 18 months ago led to errors that saw some households receive multiple bills while others received none.
RWE pointed to the grim results as it announced the departures of Massara and Madrian, adding that the outlook for its UK energy supply business "had to be corrected downwards considerably".
It said: "In addition to market-induced effects, the main drivers here were process and system-related problems in invoicing to residential customers."
RWE chief executive Peter Terium said: "At this time we need a CEO at RWE Npower who will focus on fixing the basic process improvements and has a track record of implementing operational process changes."
New boss Coffey said: "It is clear that RWE npower's domestic business is not performing in the way that our customers, shareholders or our employees demand.
"I am looking forward to working with my management team, those already in Npower and those joining, as we build on the foundations already laid to refocus our efforts to improve our performance."
Mr Coffey had transferred to Npower from RWE Innogy – the German owner's renewable energy arm – in April.
The fall in earnings for Npower in the first half dragged down the wider RWE npower group in the UK, which saw profits fall by 31% to £24million despite improvements at its loss-making power generation business.
The shake-up at the top of the firm comes amid continuing controversy over the sector.
The Competition and Markets Authority (CMA) said last month that British households were overpaying for their energy by about £1.2billion because they were failing to switch to get the best deals.
Mr Massara has spoken out against proposals raised by the CMA for capped tariffs which could mean prices cut or frozen for 70% of customers of the Big Six – which also includes British Gas, SSE, EDF, E.ON and Scottish Power.