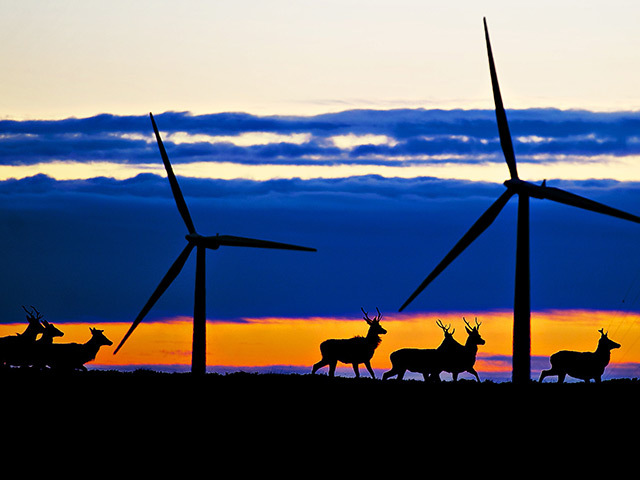 A venture capital firm specialising in investments in innovative, high-growth technology companies is backing the roll-out of small community wind-energy schemes across the Highlands and islands.
Scottish Equity Partners (SEP) said yesterday the £9million investment from its Environment Capital Fund into newly formed business Hamsin Wind aimed to deliver single units at about 200 high wind speed locations in the north.
Working with development partners Mistral Energy and ABG Corporate Finance, Hamsin has appointed Ayrshire company Kingspan Wind as its turbine supply partner.
Northumberland-based Hadrian Electrical Engineering is Hamsin's installation and long-term operations and maintenance partner for the turbine roll-out.
SEP, which has offices in Glasgow, Edinburgh and London, and manages a number of primary and secondary funds backed by global financial institutions, pension funds and corporates, said the initiative would benefit farmers and landowners through at least 20 years of discounted power charges.
And in an attempt to allay any fears about a further proliferation of turbines across the Scottish landscape, it said Hamsin's machines would be no more than 66ft high.
"The turbines are sympathetic with rural landscapes, grid-connected, easy to erect and subject to a straightforward planning process," it added.
SEP said Hamsin had the potential to save more than 5,000 tonnes per year of carbon dioxide, or in excess of 100,000 tonnes over the life of the turbines.
It added the scheme could be replicated at other high wind speed areas across the country, both on residential and commercial sites and further suitable locations were actively being sought.
The first turbines will be operational in Orkney by the end of this month.
SEP director Peter Bachmann said: "Hamsin marks an exciting initial investment for SEP's infrastructure fund.
"We are looking forward to working with local landowners to ensure a successful roll-out of small wind turbines at a significant number of sites across rural Scotland.
"Hamsin will help remote communities benefit from their local wind resource to generate green, low-cost power. In some areas, it will play a key role in helping tackle fuel poverty."
SEP said Hamsin was just the first of several small-scale clean-energy infrastructure investment opportunities being progressed.