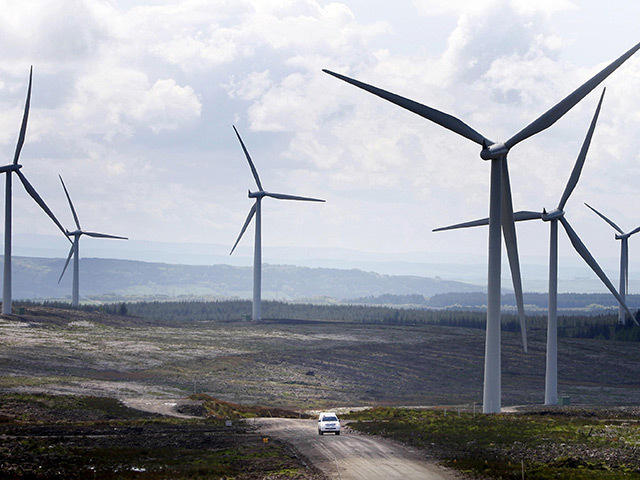 Campaigners have hailed the early closure of a subsidy scheme for onshore wind projects – while renewables experts last night warned it will deter investment.
Jenny Hogan, director of policy at Scottish Renewables, warned firms were at risk of "shutting up shop altogether" and that 5,400 jobs had been put at risk by the withdrawal of the Renewables Obligation (RO) scheme.
Ending the subsidy – funded by levies to household bills – a year earlier than expected could cost up to £3billion of investment, she added.
Ms Hogan also called for the Westminster Scottish Affairs Committee to consider holding an inquiry on the move, which she said would have a disproportionate impact on Scotland.
She was backed by Labour North East MSP Lewis Macdonald, who said her words rang "absolutely true", while accusing the Conservative government of acting irresponsibly.
WWF Scotland director Lang Banks called it "bad news" for both the country and the environment.
But last night Linda Hold, spokeswoman for national alliance Scotland Against Spin, hailed the announcement and said turbine development could not go on forever.
"Did they really think there was no limit to the number of wind turbines you could build in Scotland?" she asked.
She also said the construction jobs associated with projects were "always time limited" and claimed the economic boost from a turbine was only temporary and deterred tourism investment.
Conservative MSP Murdo Fraser insisted the UK Government's decision had been warmly met by communities around the country.
He said: "If you add together the number of wind projects that have already been constructed, those which are in the process of construction and those with planning consent we have comfortably met our targets of 100% electricity from renewables by 2020."
Helen McDade, head of policy at conservation charity the John Muir Trust, said the money was intended to help bring in the technology.
Support could now be focused on the next generation of renewables, she added.
A Department for Energy and Climate Change spokeswoman said the UK Government was taking "urgent action" to address the projected overspend on subsidies for renewables and protect billpayers.
Recommended for you

BP advertises collaboration openings on Scottish offshore wind farm