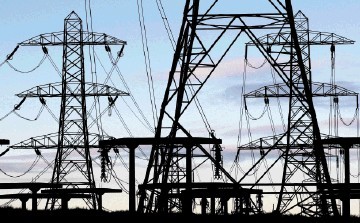 Energy experts are predicting a surge in power demand as England take on Fiji in the opening game of the Rugby World Cup.
National Grid energy analysts expect demand to increase by 500 megawatts (MW) at half time in the match, which is the equivalent of 200,000 kettles being turned on at once.
They said the surge in demand, known as "TV pick-up", occurs as people boil kettles, open fridge doors or turn on the lights at the same time – often at the end of programmes or during breaks.
Games featuring England, Scotland and Wales, as well as Ireland, are set to see the biggest increases in demand throughout the tournament – with the England v Wales game on September 26 and Australia v England on October 3 expected to see 500 MW surges.
South Africa v Scotland on October 3 and France v Ireland on October 11 are set to see surges of around 300 MW in extra demand, National Grid said.
If any of the home nations progress into the knock-out rounds of the cup, even bigger surges in power demand are anticipated.
The biggest peak ever during a Rugby World Cup was recorded when England beat Australia in the final in 2003, as electricity demand reached 2110 MW at half-time – the equivalent of two million kettles being turned on at the same time.
Jack Barber, a senior energy forecaster at National Grid, said: "Our control engineers are hugely experienced in managing the electricity system and dealing with fast changes to demand around major televised events.
"With England, Scotland and Wales all competing in this world cup, we're forecasting regular demand effects during the group stages of the tournament. We anticipate these will get stronger if any of the home nations progress into the knock-out rounds."
Recommended for you

Six Nations rugby and the energy transition