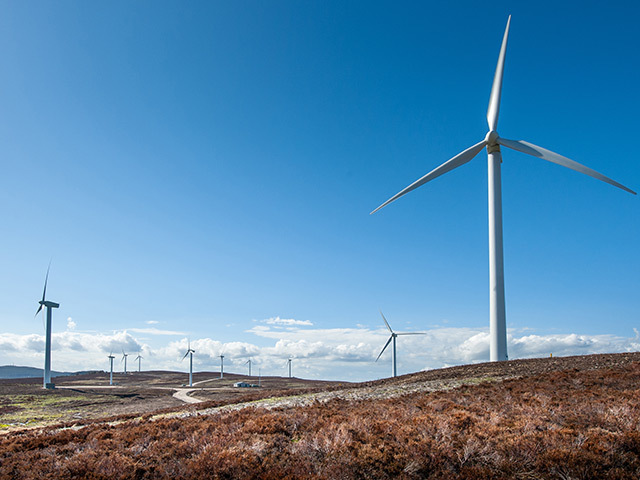 The Government risks sending a "worrying signal" to businesses by rolling back on policies to support clean technology, business leaders have warned.
John Cridland, director general of leading business group the CBI, said business wanted to be part of the solution to tackle climate change and the green economy was "brimming with opportunity".
But the Government had rolled back on renewables support and was sending mixed messages on backing for energy efficiency, he warned.
Ministers have announced curbs to solar and onshore wind subsidies and other support, abandoned the Green Deal home energy saving loans scheme and axed plans to make all homes zero carbon by 2016 since the general election.
With just two months to crucial climate talks in Paris, where it is hoped a new global treaty to tackle rising temperatures will be agreed, Mr Cridland urged all countries to give firms certainty to invest in the green economy in the long term.
He is speaking at an event ahead of the talks alongside former US vice president and climate campaigner Al Gore, who is urging the UK to return to its global leadership position on climate change to support an ambitious international agreement in Paris.
Mr Gore said: "The United Kingdom's historic legacy of leadership on the most important moral issues faced by humanity, including the climate crisis, is long and has been recognised with respect by the community of nations.
"It is time for the UK Government to honour and live up to that legacy, and return to its global leadership position, domestically and abroad, by supporting an ambitious international agreement in Paris that unleashes the power of the private sector to create a global clean energy economy."
Mr Cridland said: "The green economy is an emerging market in its own right, brimming with opportunity, and the UK has built up real credibility on climate leadership and low carbon investment.
"Yet, with the roll-back of renewables policies and the mixed messages on energy efficiency, the Government risks sending a worrying signal to businesses.
"We need all countries to pull in the same direction at the Paris Summit to give firms the certainty and confidence they need to invest in the green economy for the long run.
"Politicians and negotiators should be confident that business is behind them in securing a lasting climate deal," he said.
Think tank Green Alliance, which is organising the event, said the UK was ahead of the world on bringing down the cost of onshore wind, phasing out coal and had an enviable level of agreement between businesses and campaigners on the need to maintain momentum towards a low carbon economy.
Green Alliance director Matthew Spencer said: "To build on these advantages, the Government needs to clear up the confusion about what it is trying to achieve for the UK energy system, ahead of the Paris conference."