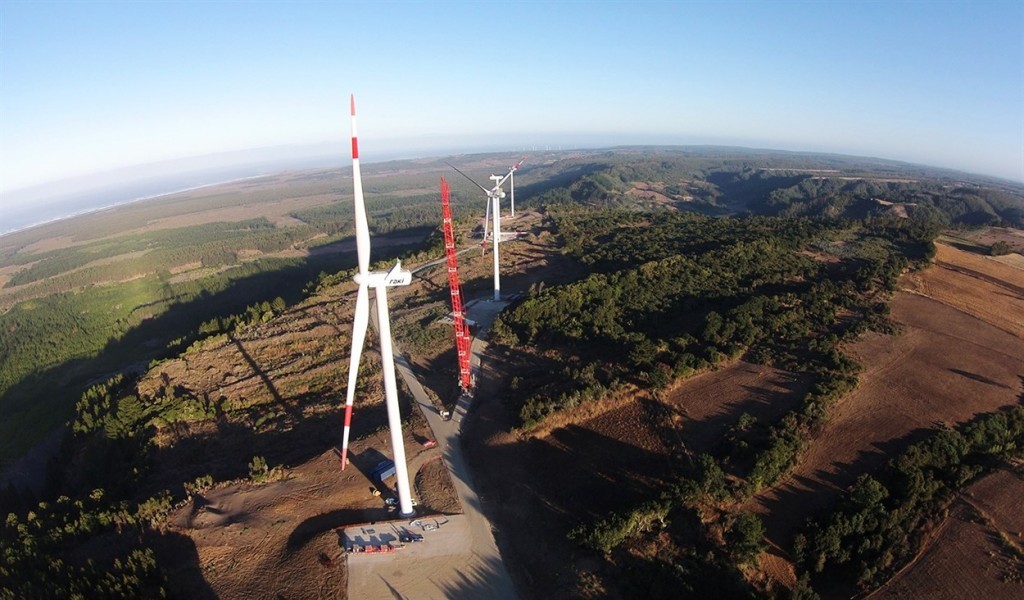 Rame Energy, the UK-based power producer, reported grew its revenue more than six fold in the first half of 2015 as projects in Chile came on stream.
The company's Raki and Huajache wind projects, totalling 15MW, were completed and power sales commenced in August. Rame said it would now look to sell its stake in both assets if the price was at current levels.
Revenue increased to $2.9million from $397,000 in the first half of 2015 – an increase of 641%.
Rame still reported a loss of $840,000 for the first six months, but this was down from $1.2million the previous year.
It expanded the framework agreement with Santander for the development of wind farm projects throughout Chile to 133MW. It also completed first solar project in the country, a rooftop mounted system for the Swiss School of Santiago with a 15 year power purchase agreement ("PPA")
Rame's UK subsidiary, Beco, announced the launch of its UK roof-top solar portfolio which now has a potential portfolio of 500kW which are either completed, under construction or in negotiation.
Chief executive Tim Adams, said: "Over the first six months of 2015 we have seen the completion of our first 15MW wind farm since the IPO, our first roof-top solar installation in Santiago, and the commencement of construction at the Cerro Bayo mine project.
"Whilst the Chilean renewable energy market has grown rapidly over the past 12 months and has attracted many new entrants due to the attractive returns which can be achieved, our long term presence in the country, our track record and our quality project portfolio has ensured that we retain a strong market position. The increased interest in Chile provides us with numerous opportunities in terms of third party revenue generation and for partnering with international operators and investors."