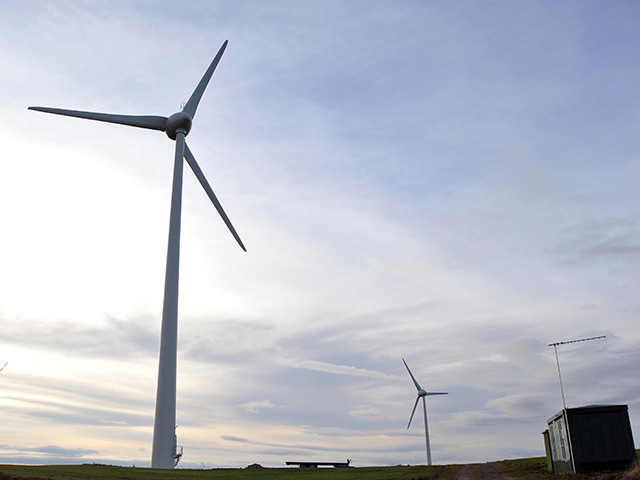 Climate change and increasingly severe weather pose a grave risk to financial systems and long-term prosperity, the governor of the Bank of England has said.
Mark Carney said that by the time climate change becomes a defining issue for financial stability "it may already be too late", in a speech to business leaders hosted by Lloyds insurance in London.
The Canadian economist said that since the 1980s the number of weather-related loss events for insurers had tripled, with inflation-adjusted losses rising from 10 billion dollars per year to $50billion per year.
He said: "Our societies face a series of profound environmental and social challenges.
"The combination of the weight of scientific evidence and the dynamics of the financial system suggest that, in the fullness of time, climate change will threaten financial resilience and longer-term prosperity.
While there is still time to act, the window of opportunity is finite and shrinking."
Mr Carney, 50, who has been head of the Bank for two years, warned that insurers were exposed to each of three types of risks that climate change posed to financial industries: physical risks like floods and storms, "liability risks" from future claims and "transition risks" – financial problems linked to the move to introduce a low-carbon economy.
He added: "The challenges currently posed by climate change pale in significance compared with what might come. The far-sighted amongst you are anticipating broader global impacts on property, migration and political stability, as well as food and water security.
"So why isn't more being done to address it?"
Mr Carney spoke as the Bank of England's Prudential Regulation Authority (PRA) released a report, The Impact of Climate Change On The UK Insurance Sector.
He told the audience that the "catastrophic impacts of climate change" would be felt beyond the "traditional horizons" of most people in the industry, which would result in "imposing a cost on future generations that the current generation has no direct incentive to fix".
He added:"The horizon for monetary policy extends out to 2-3 years. For financial stability it is a bit longer, but typically only to the outer boundaries of the credit cycle – about a decade.
"In other words, once climate change becomes a defining issue for financial stability, it may already be too late."
Barry Gardiner, Labour's shadow energy and climate change minister, said: "This report must not be seen simply as an analysis of the problem, it must be treated as an urgent call to action.
"The Government must now stop undermining low carbon technologies like solar and onshore wind, put in place a new adaptation plan for climate resilience, and encourage pension funds to withdraw their investment from companies that are heavily exposed to fossil fuel risk."
Stephanie Pfeifer, chief executive of the Institutional Investors Group on Climate Change, said: "Mark Carney spoke under the Lutine Bell, the way Lloyds has signalled great events that will affect the market.
"He chose his setting perfectly. We welcome his focus on more consistent and reliable carbon disclosure that will allow investors to make a more informed assessment of the climate risks in their portfolios".
Mark Campanale, the founder and executive director of the Carbon Tracker Initiative, added: "Carbon Tracker welcomes this important milestone, a major international microprudential regulator clearly setting out for the first time how climate risk is a material financial risk.
"With this report, investors will sit up and take notice of the potential risks and liabilities these companies face and begin to re-price this material risk. Fossil fuel investors face the combined risk of their business models being out-competed by price competitiveness of the renewables energy sector, while also potentially picking up the costs of climate damage."
Recommended for you

Sunak pledges £1.6 billion to try to show COP28 he's on message