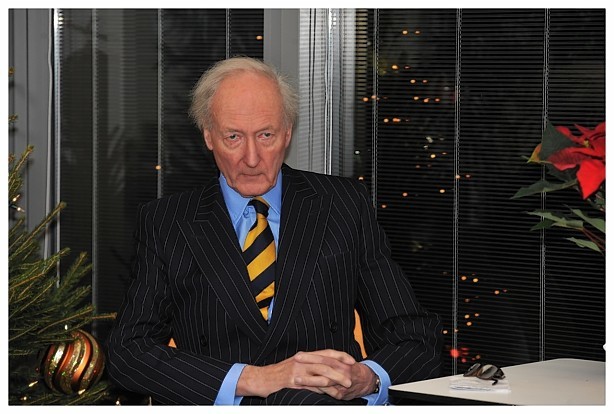 A North Sea oil and gas pioneer yesterday urged the Scottish Government not to squander taxpayers' money on further research into underground coal gasification (UCG).
It comes after the government slapped a moratorium on UCG and appointed a scientist to carry out an independent assessment into the potential impacts of the technology.
The government also widened the scope of research that is being conducted into fracking, which was the subject of a separate planning ban introduced in January.
The government said its approach was "cautious" and "evidence-based".
Environmentalists hailed the decision to block planning applications for UCG and branded the technology "risky and experimental".
But Algy Cluff – chairman and chief executive of Cluff Natural Resources (CNR), which has three UCG licences in the Firth of Forth – said research supporting the technology has already been carried out.
Mr Cluff said: "Given that the UK Government carried out a decade's worth of research into the viability of UCG between 1999 and 2009, at considerable cost to the taxpayer, the evidence base for proceeding with the process already exists."
Mr Cluff, who was involved in the discovery of the Buchan field nearly 40 years ago, said UCG could generate £5.7billion for the Scottish economy and create nearly 5,000 jobs.
CNR had been prepared to stump up more than £250million for the creation of the UK's first UCG project.
But in August the London-listed firm announced that it had postponed work on a pilot plant for Kincardine, the name of its most promising UCG project in the waterway.
CNR said it would hold back on its spending because of the uncertainty caused by a motion at the SNP party conference – which takes place next week – calling for UCG to be blocked.
Mr Cluff said yesterday's move by the government justified that decision.
He urged the government to reach a "positive conclusion on the potential of UCG as quickly as possible" and vowed to assist Professor Campbell Gemmell with his research into the technology.
He believes the technology has a key role to play in balancing the UK's energy mix in future as North Sea resources dwindle.
CNR shares lost 6.45% of their value on the London exchange yesterday, closing on 3.62p.
Mary Church, head of campaigns at Friends of the Earth Scotland, said yesterday: "Underground coal gasification is a risky and experimental technique, with a very chequered history around the world.
"This industry clearly deserves the same public scrutiny as shale gas fracking and coal bed methane."
UCG involves pumping oxygen and water through a borehole to turn the fossil fuel into synthetic gas, which can then be converted into hydrogen, methane, carbon monoxide and carbon dioxide.