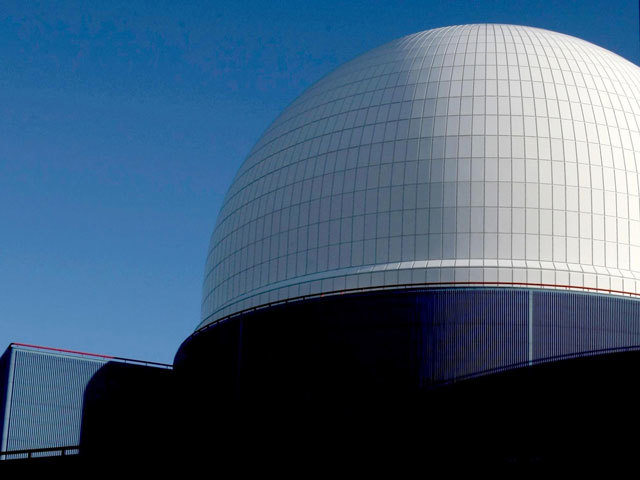 Russian nuclear organisation Rosatom is in final talks toward a contract to build four reactors in Egypt as it pushes to expand across the Middle East, one of the world's most attractive markets for atomic power
The company is negotiating with the Egyptian government to sign a deal by the end of the year to do engineering, procurement and construction work for the El-Dabaa nuclear project, Anton Moskvin, Rosatom's vice president for marketing and business development, told reporters in Abu Dhabi.
Russian and Egyptian officials are discussing terms of a loan for the work, and Rosatom targets completion of the plants in 2022 once the contract is signed, he said.
"We see the Middle East as one of the most promising markets in our portfolio," Moskvin said.
This is mainly because the United Arab Emirates is showing "great results" in developing a nuclear industry and other states in the region are "constantly" expanding their economies and building infrastructure.
El-Dabaa, Egypt's first nuclear power project, would help the Arab world's most populous country meet its rising electricity needs. The four reactors would be built in phases of two plants each near the Mediterranean coast about 170 kilometers (105 miles) west of Alexandria.
The UAE will be the first Arab state in the oil-rich Persian Gulf region with a nuclear plant if the facility starts operating as scheduled in 2017. Korea Electric Power Corp. is building the UAE plant, one of four planned in the emirate of Abu Dhabi.
State-run Rosatom is also in talks with Saudi Arabia about building reactors in that country and is considering investing in a nuclear project in Jordan, Moskvin said. If the company chooses not to invest equity in the Jordanian project, Rosatom or Russia's government may provide loans or other kinds of financial support for it, he said.
Morocco too has expressed interest to Rosatom, and the company plans to brief Moroccan officials on nuclear power in November, he said.
While China has more reactors under construction, "the Middle East has a great potential," Moskvin said.
Recommended for you

Israel, Jordan strike linked water, power deal