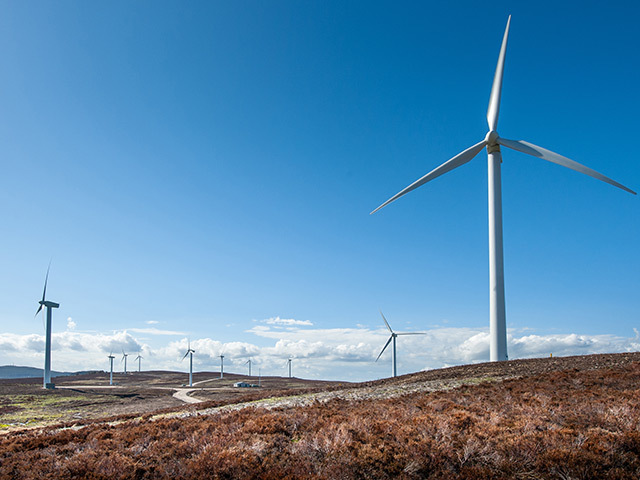 Aberdeen MP Callum McCaig has called on the UK Government to rethink its plans to end a renewables subsidy scheme a year early after it suffered a defeat in the Lords.
Labour put forward an amendment to the Energy bill, deleting the policy to close the Renewables Obligation to onshore windfarms from next April, which was carried by 242 votes to 190.
Energy minister Lord Bourne warned peers to "move carefully", but his opposite number Baroness Worthington said early closure would save no more than 30p per household each year.
Following the defeat, a Department for Energy and Climate Change spokesman said the government would reintroduce its manifesto commitment when the legislation – which started its passage in the upper house – comes before MPs.
He said: "The government is disappointed that a measure to deliver on our manifesto commitment to end new subsidies for onshore wind has been removed from the Energy bill. We want to protect bill payers, ensuring technologies stand on their own two feet whilst also meeting our renewable energy commitments."
Mr McCaig, who is the SNP's energy spokesman at Westminster, said the defeat showed the strength of feeling against the "ill conceived and badly executed" plans.
He said last night: "It replicates the huge amount of discontent that is being voiced by people in the House of Commons. The government need to look again at this.
"It's damaging investment, impacting on our ability to meet our climate change targets and it's undermining confidence in the renewables industry."
The Energy bill also formally establishes the Aberdeen-based Oil and Gas Authority. It is being handed a raft of enforceable powers to maximise the sector's economic recovery.
Recommended for you

Public campaign needed to highlight case for new transmission, trade body says