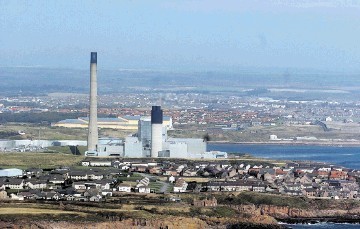 Coal miners and power station staff should be offered Government aid similar to that given to thousands of steelworkers made redundant, ministers have been told.
Urgent talks will be held on the potential training and support available to people affected by the planned closures of Kellingley Colliery and Eggborough Power Station in North Yorkshire.
Kellingley is the only deep pit in the UK although is due to close at the end of the year.
In September, the owners of coal-fired Eggborough Power Station also said it will stop generating power next March subject to consultations with staff and government bodies – resulting in the loss of 240 jobs.
Conservative MP Nigel Adams told the Commons he welcomed the support offered by ministers to steelworkers made redundant in recent weeks.
This includes an £80 million package in Redcar, Teesside, although this was labelled a "PR gimmick" by Labour MP Tom Blenkinsop when it emerged at least £20 million is money that workers are entitled to as part of their statutory redundancy payments.
Speaking during Treasury questions, Mr Adams (Selby and Ainsty) told Chief Secretary to the Treasury Greg Hands: "As you rightly say there are several hundred workers at Kellingley Colliery facing redundancy later this year and a further 240 power station workers at Eggborough, who are going through a consultation and are very worried about their future at the station and their jobs.
"Will you meet with me urgently to discuss a similar support and retraining package for these workers in my constituency?"
Mr Hands replied: "I totally recognise the difficulties faced by many people in your constituency at the moment."
He added to Mr Adams: "Of course I will be happy to meet with you to discuss further what training and support is available for constituents are affected."
Recommended for you

National Grid puts coal power on standby to meet UK cold snap