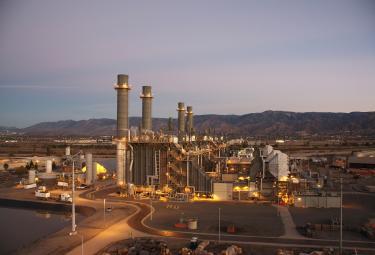 Global installed capacity for gas generators will more than double from 8.4 Gigawatts (GW) in 2015 to reach 18.8 GW by 2025, with North America continuing to account for the largest share of the market, according to research and consulting firm GlobalData.
The GlobalData report states the increase, which will occur across the eight major markets of the US, Germany, the UK, China, Brazil, Nigeria, South Africa and India, will be driven by increasing power demand, stringent emission norms and the discovery of economically extractable shale gas.
Power analyst Tanmay Mishra, said demand is being driven in developing nations by huge growth in industrialization and other economic activities.
Mishra added: "While electricity is essential to infrastructural developments, and demand is expanding in line with GDP, capacity addition has not been sufficient to meet this demand.
"Large-scale events, such as the Olympics and the FIFA World Cup in Brazil, boost the demand for short-term power. However, creating utility projects on a temporary basis is not economical, thus offering further opportunities for the generator market."
GlobalData's report also states that a number of factors have further complicated the global gas generator landscape, including geo-political disturbances involving the gas consumer and supplier countries, gas price fluctuation, and an unfavorable economic climate in the past.
Mishra said: "While gas generators have some key advantages over diesel generators, further development is restricted by the need for a gas transportation network, high initial cost, and new manufacturers struggling to compete with established brands, such as the Caterpillar Group and the GE Group.
"However, market-leading nations, such as the US, India, members of the EU and China, have implemented stringent emission regulations.
"In these countries, diesel generator sets, which result in high emissions, may be at a disadvantage compared to gas generators, which have low emission levels."
Despite these constraints, the value of the global gas generator market will rise from a figure of $4.1billion in 2015 to $9billion by 2025, representing a Compound Annual Growth Rate (CAGR) of 8.31%, according to the report.