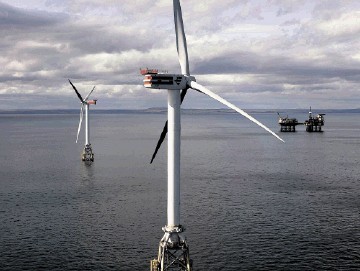 UK Green Investment Bank has joined Siemens Financial Services, Macquarie Capital and project developer RWE Innogy as 25% joint equity partners in the £1.5billion Galloper offshore windfarm.
The joint venture has also secured £1.37billion of debt facilities from a consortium of 12 commercial banks plus the European Investment Bank .
It will be the UK's first construction-ready offshore wind project finance deal.
The construction of the 336 MW windfarm is expected to commence next month.
Once completed the windfarm is expected to generate enough renewable energy annually to me the electricity needs of around 330,000 homes.
The development is also expected to reduce greenhouse gas emissions by more than 190 kt CO2e per annum, the equivalent of removing 85,000 cars from the road.
Ed Northam, head of investment banking at UK Green Investment Bank, said: "This is another significant milestone in the development of the UK offshore wind industry in a year that has already
seen two major projects come online and construction commence on another.
"The transaction reinforces our relationship with RWE and further highlights the impressive list of companies that are investing in the sector.
"It is the second investment in offshore wind that GIB has made at FID in the space of six months, demonstrating the role that we continue to play in making sure that complex, but important, green infrastructure projects can proceed."