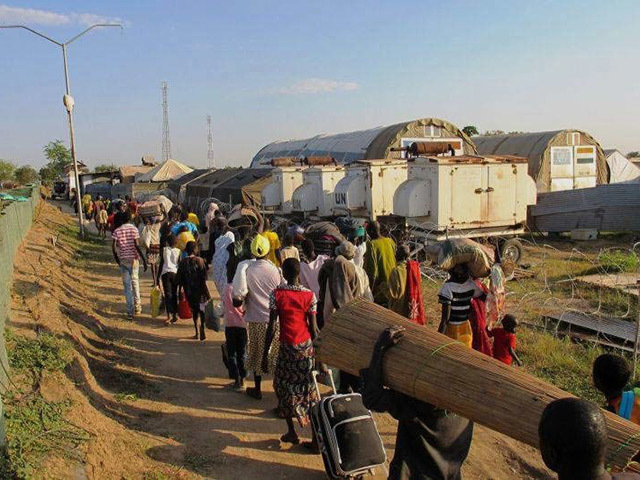 A £10.6billion plan to help Africa cope with rising temperatures and be more resilient to climate "shocks" has been unveiled by the World Bank.
The plan aims to fast-track efforts to boost the region's ability to adapt to a changing climate at the same time as reducing greenhouse gas emissions, the financial institution said.
It will boost the resilience of forests, agricultural land, lakes and oceans, as well as cities, roads and coastal infrastructure, improve protection for the continent's most vulnerable people and address how climate change can drive migration, the bank said.
The plan also aims to scale up low carbon energy sources and strengthen early warning systems to better protect people.
Some £3.8billion will come from the International Development Association, an arm of the World Bank which supports the poorest countries, while £1.5billion is expected from climate finance sources and £1.3billion from other development funding.
Around £2.3billion is expected from the private sector, and £500m from sources within Africa – with an extra £1.3bn needed to deliver on the plans, the World Bank said.
The funding aims to tackle urgent challenges thrown up by a changing climate, amid warnings Africa needs between £3.3-£6.6billion a year to adapt to temperature rises of 2C above pre-industrial levels.
If temperatures rise further than the 2C threshold – beyond which dangerous climate change is expected – the figure could be more than double that by mid century and close to £66billion by 2100.
World Bank Group president Jim Yong Kim said: "Sub-Saharan Africa is highly vulnerable to climate shocks, and our research shows that could have far ranging impact – on everything from child stunting and malaria to food price increases and droughts.
"This plan identifies concrete steps that African governments can take to ensure their countries will not lose hard-won gains in economic growth and poverty reduction, and they can offer some protection from climate change."
Recommended for you

'Polluters' targeted as hundreds of protestors head to Aberdeen climate camp