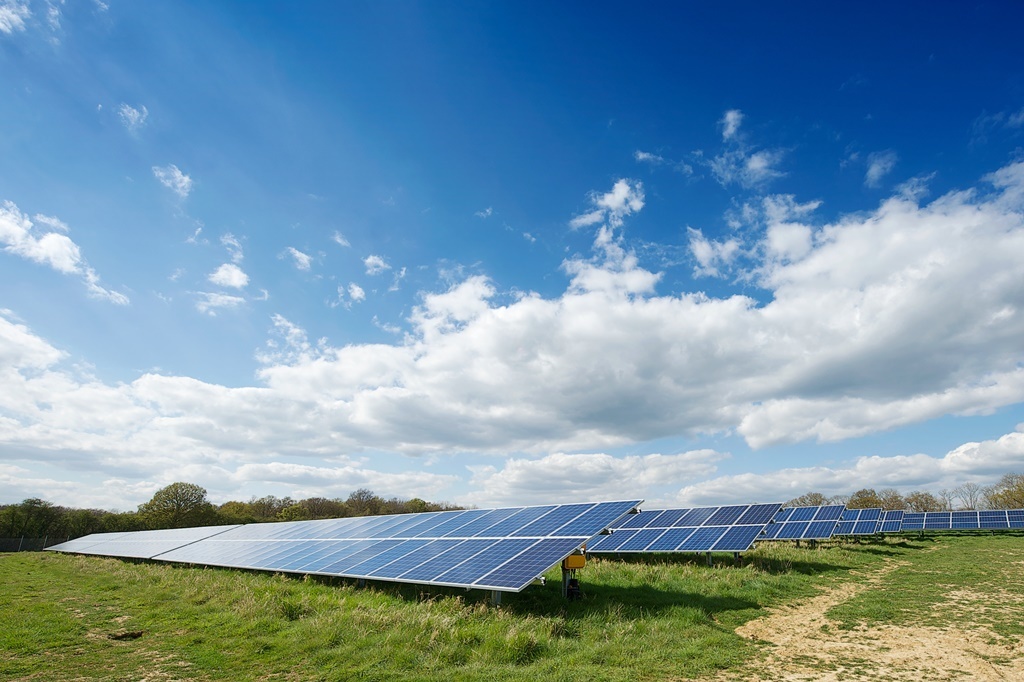 Britain will go to climate talks in Paris with the biggest gap between current renewable energy usage and 2020 targets of any European country, Jeremy Corbyn has claimed.
The Labour leader said Government policy of scrapping subsidies had also cost thousands of jobs in the solar power industry.
But David Cameron insisted his Government had a sound record on the environment at Prime Minister's Questions, highlighting increases in the use of wind power and the establishment of the Green Investment Bank under the coalition.
Mr Corbyn challenged the Prime Minister to get Conservative councils to match a commitment by 55 Labour authorities to run entirely on green energy by 2050.
Mr Cameron said he commended all councils for promoting green energy, insisting the Government had made doing so easier through feed-in tariffs.
He said: "We will be taking part in the Paris climate talks because it is absolutely vital to get that global deal but we have to make sure we take action locally as well as globally.
"I would make the point if you compare the last parliament to the previous parliament, we saw something like a trebling in the installation of renewable electricity."
Mr Corbyn insisted: "You used to tell us yours was the greenest government ever – do you remember those days? Do you agree with the energy secretary Britain is likely to miss its target of getting 15% of its energy from renewables by 2020?"
Mr Cameron replied: "I believe the last Government does rightly claim that record."
The Prime Minister said Britain contributed to an EU deal ensuring the continent would attend this week's talks in Paris with a "very strong European record and the ability to say to other countries they should step up to the plate".
The Labour leader dismissed the answer, telling MPs: "The gap between Britain's 2020 target and current share of renewable energy is the biggest in the European Union.
"Some of the decisions you have made recently such as cutting support for solar panels on home and industrial projects, scrapping the green deal, cutting support for wind turbines, putting a new tax on renewable energy, increasing subsidy for diesel generators – is it any wonder the chief scientist of the United Nations Environment Programme has criticised Britain for going backwards on renewable energy?"
Mr Cameron said: "The facts paint a different picture. A trebling of wind power in the last parliament – that is an enormous investment.
"You make the point about solar panels, of course when the cost of manufacturing solar panels plummets as it has, it is right to reduce the subsidy.
"If we don't reduce the subsidy, we ask people to pay higher energy bills – something I seem to remember Labour in the last parliament making a lot of."
Mr Cameron said energy secretary Amber Rudd was striking the "right balance" between affordable energy and meeting green targets.
He added: "In addition, we are building the first nuclear power station for decades in our country, something the Labour Party talked about a lot in government but we are putting into action now we are in government."
Mr Corbyn said in recent weeks 1,000 jobs had been lost in solar companies in Britain as they went bust.
He told the Prime Minister: "I've got a question from some apprentice solar fitters at Banister House, a large community energy project (in Hackney).
"Ziggy, Israel and Jay say cutting feed-in tariffs means you are stopping solar projects that they need to help our environment and give us jobs.
"They ask you this: why do you want to throw all this away?"
Mr Cameron said: "We are doubling investment in renewable energy in this Parliament and as for solar panels I think I am right in saying in the last parliament over a million homes were fitted with solar panels.
"It is right we go on supporting industry but we should do it recognising the cost of manufacturing solar panels has plummeted. The subsidy should be what is necessary to deliver solar power not what is necessary to pump up the bills of hard working families."
Mr Corbyn said: "That's not much help to those who are losing their jobs in the solar industry at the present time."
Recommended for you

TotalEnergies, Adani team up for multi-billion dollar Indian hydrogen plans