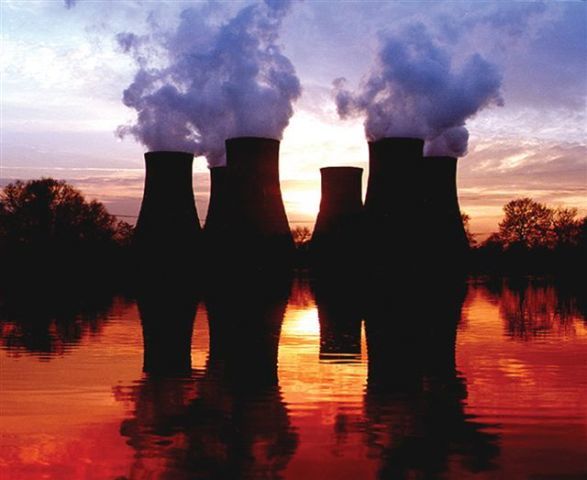 A new national Carbon Capture and Storage company should be established to pick up the pieces of a shattered sector following the shock UK Government decision to withdraw a £1billion ring-fenced capital budget, according to an industry expert.
Peterhead power station, backed by Shell, 30 miles north of Aberdeen, was one of two bidders seeking to secure funding to develop technology to capture and store carbon emissions, alongside the White Rose scheme in Yorkshire, developed by Capture Power, a consortium led by GE and BOC.
Sam Gomersall, commercial director at energy transition consultants Pale Blue Dot in Aberdeen, said a nationalised company, set up in a similar fashion to the British National Oil Company in the 1970s, could drive forward the technology that is seen a vital for Britain to meet its carbon emission targets.
BNOC was established by the UK Government in 1970s and morphed into the privatised Britoil which was eventually bought by BP.
Gomersall said: "A National CCS company is politically unfashionable, but it makes sense to establish a company which has powers to invest in the growing number of stranded power assets in the UK and convert them into viable low carbon generation plant.
"This company could be privatised in the mid 2020s returning a healthy premium on investment back to the public purse. Whilst this option currently seems a million miles away, CCS is just as important in the fight against climate change today as it was yesterday."
Gomersall said that yesterday's announcement had come as a huge shock, not only to the industry, but also to civil servants with the Department of Energy and Climate Change, the government department which had been overseeing the competition.
Both projects were seen at flagship CCS developments that would have acted as catalysts for future projects.
He said: "I understand the team at DECC had very little notice of the Treasury's decision to withdraw the £1billion. It is a bitter blow and a huge shock. It's pretty much the end of Peterhead and White Rose and the investment of four years; work and the best part of £100million.
"Both projects were well down the line with advance front end engineering design (FEED) work already done. Had the competition run to its conclusion then one or both of the competing projects at Peterhead and White Rose would have been able to access the £1billion capital subsidy from the middle of 2016.
He said Pale Blue Dot worked on both projects in the past, but had no involvement at this time.
A Shell spokesperson has already said that: "We no longer see a future for the Peterhead project in the near term." The White Rose consortium said:"It is difficult to imagine its continuation in the absence of crucial Government support".
First Minister Nicola Sturgeon said the move to axe the £1billion competition was unfair to businesses and would damage efforts to tackle climate change ahead of crucial talks in Paris.
The issue was raised at First Minister's Questions at Holyrood by Stewart Stevenson, SNP MSP for Banffshire and Buchan coast.
In response, Ms Sturgeon said: "I think it's a shocking example of how the Conservative UK Government is treating businesses.
"Here we have got two FTSE 100 companies entering a £1 billion capital funding competition in good faith, committing resources, time and money towards a bid that was due at the end of this year only to be told at the very last minute that the money is no longer available."
The First Minister said the Scottish Government had not been consulted on the decision and was only told after Chancellor George Osborne's Autumn Statement yesterday.
She said: "(Energy minister) Fergus Ewing has already made clear to the UK Government our opposition to this decision, which is the latest in a long list of UK Government energy decisions which harm energy generation in Scotland and, as Stewart Stevenson rightly says ahead of the Paris talks, undermines our efforts to tackle climate change.
"I would call on the UK Government today to reverse this decision because it is utter folly, it is unfair to businesses, it is downright wrong."
Recommended for you

'Defining milestone': Acorn CCS partners hail Track 2 funding