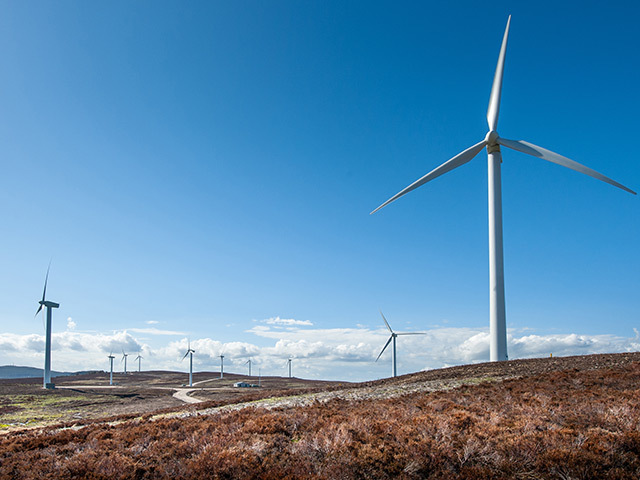 Government and business leaders will pledge billions of pounds to research and develop a technical fix to the planet's climate woes at high-stakes negotiations in Paris.
Clean energy technology is being promoted as the key to fighting global warming at the UN climate summit.
UN Secretary General Ban Ki-moon, Mr Hollande, the head of the UN climate change agency Christina Figueres, and French Environment Minister Segolene Royal, greeted heads of state and government from around the world as they arrived at the conference centre near the Le Bourget airfield just north of Paris.
Afterwards, each leader will give a speech laying out their countries' efforts to reduce man-made emissions and cope with climate change.
Microsoft founder Bill Gates, US president Barack Obama and French president Francois Hollande will launch a joint initiative today after a diplomatic push in recent weeks ahead of the Paris climate conference.
A key goal is to bring down the cost of cleaner energy. At least 19 governments and 28 leading world investors, including Facebook founder Mark Zuckerberg, billionaires George Soros and Saudi Prince Alaweed bin Talal, and Jack Ma of China's Alibaba, have signed on so far.
"It's quite a big deal," said Jennifer Morgan, global climate director for the World Resources Institute.
"It brings a new kind of burst of energy into the conference right at the beginning on something very important."
The UN summit formally opened on Sunday afternoon with a minute of silence for the victims of this month's Paris attacks and vows not to let terrorism derail efforts to slow or stop climate change.
But a few miles away, police trying to secure the nation against new violence sprayed tear gas on protesters who defied a ban on demonstrations and threw projectiles.
A big sticking point at the climate talks will be money, including how much rich countries should invest to help poor countries cope with climate change.
The amount that should be invested in renewable energy, and how much traditional oil and gas producers stand to lose if countries agree to forever reduce emissions, will also be discussed.
The new initiative is twofold – a public-private project called Mission Innovation, led by governments, and a Gates-led investor group called the Breakthrough Energy Initiative.
The governments pledge to double their spending on low or no-carbon energy over the next five years, according to Brian Deese, senior adviser to Mr Obama on climate and energy issues.
They include leading energy producers and consumers, such as the US China, India, Brazil, Saudi Arabia, Australia, Canada, France and Norway.
President Barack Obama wrote on his Facebook page that "we'll work to mobilise support to help the most vulnerable countries expand clean energy and adapt to the effects of climate change we can no longer avoid".
The money will focus on research and development of technologies such as energy storage, which could make better use of clean power from wind and solar regardless of the vagaries of weather. It will also look at farming and transport.
Armed security was noticeable nearly everywhere at the Le Bourget centre, and up to 300 people violated a national ban on protests under the state of emergency France declared when extremists killed 130 people in Paris.
About 100 protesters found to have projectiles or other suspicious objects were detained after some demonstrations turned violent, said Paris police chief Michel Cadot.
Thousands of other people joined peaceful demonstrations in other European capitals on Sunday.
Recommended for you

The COP Shop Podcast #3: Reasons to be cheerful