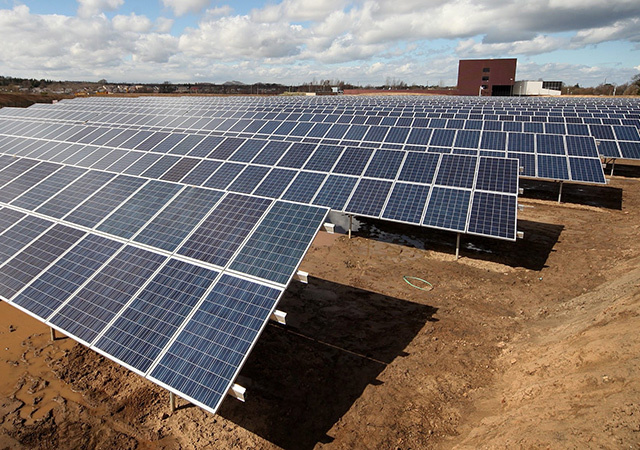 Plans to roll out as much as 300 gigawatts of renewable energy across Africa by 2030 – twice the continent's total supplies – have been announced.
The African Renewable Energy Initiative, announced at the climate talks in Paris and backed by African leaders and governments, aims to achieve 10 gigawatts (GW) of new renewables by 2020, and mobilise the potential to generate 300GW by 2030.
It has been described as a "game changer" by aid campaigners.
Mohamed Adow, Christian Aid's senior climate advisor, said: "To put it in context, Africa's current total energy output is 150GW.
"This would deliver double that amount and all of it clean and renewable. It's a major contribution towards meeting Africa's energy needs, it will both ensure energy access for the poor and cut climate pollution. These are meaningful and practical benefits for everyone."
Kumi Naidoo, Greenpeace International executive director and a South African, said Africa had demonstrated remarkable vision.
"Africans are in the frontline of climate change, and ours have often been the loudest voices calling for ambitious action. The plan to push for 300 gigawatts of renewables by 2030 is certainly ambitious.
"But the major chunk of it needs to come through solar and wind installation, as opposed to big dams. Only then will this initiative bring sustainable low-impact energy to huge numbers of people who currently don't have access to electricity.
"Africa could become the clean energy continent."
Recommended for you

RWE lines up Namibian ammonia for Brunsbüttel supplies