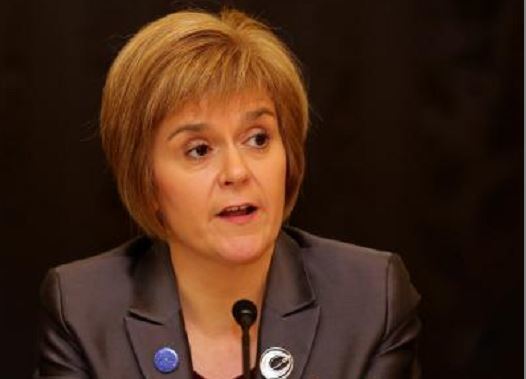 Scotland's communities are benefiting by £10 million every year as a result of renewable energy projects, the First Minister has said.
Nicola Sturgeon made the announcement in a keynote speech to the Scottish Green Energy Awards in Edinburgh.
She said the figures highlighted her administration's commitment to renewable energy and ensuring that local people benefit from energy developments.
However, she warned that the recent attacks on support for renewable energy by the UK Government will make further increasing these benefits more difficult.
The figure is recorded in the latest update of the Government's community benefit register, which records the income communities receive from renewable energy schemes ranging from large wind farms to small farm and community projects.
Ms Sturgeon said: "Our national guidance has encouraged developers to increase the value of the community benefits they offer. Communities across Scotland are now receiving over £10 million a year from onshore renewable projects. That figure is set to rise.
"Local energy now helps to fund energy efficiency schemes, fuel poverty alleviation programmes and befriending projects which reduce isolation for elderly people. They meet local priorities because they are run by local communities."
The First Minister, who is due to visit the UN Climate Change talks in Paris, called for the UK Government to review its policies to ensure energy security by investing in new technologies.
The Government at Westminster last month announced it is axing its £1 billion competition to develop carbon capture and storage technology on power stations.
Ms Sturgeon said: "I've been left astonished by the UK Government's decision to cut its subsidies to renewables. For those of you in the sector, the sense of frustration must be even stronger.
"And that frustration must be compounded when you see the UK Government tying itself to a very expensive 35-year contract for nuclear generation – when it could be supporting new renewable technology whose costs will continue to come down over time."
Recommended for you

Aberdeen Offshore Wind Farm reports 2020 profits of £16m