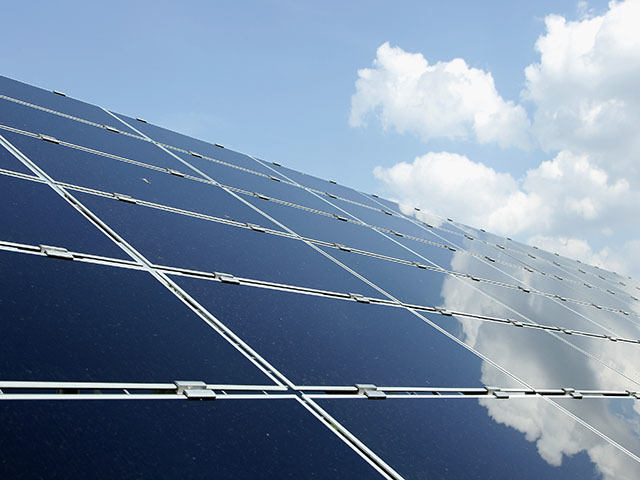 Subsidies for small scale solar panels on homes are to be cut by 64%, the Government has announced.
Reductions in payments under the "feed in tariff" scheme for energy generated by new small scale renewables are not as severe as originally proposed in the summer, when ministers floated an 87% cut for domestic solar electricity.
Domestic solar panels will receive 4.39p per kilowatt hour of renewable electricity generated, down 64% on the 12p they would have received from January, but more than the 1.63p originally proposed.
But in an initial reaction to the announcement, the solar industry, which had claimed the cuts would cause tens of thousands of job losses, warned that the news tariffs were not high enough and the Government must do more to boost solar power.
The highest subsidies for solar under the new rates will be for schemes of the kind of size schools would have or small commercial arrays, but even this has seen a significant cut in payments.
The Government said the new tariffs would give a rate of return of almost 5% for solar power, almost 6% for small-scale wind power schemes and more than 9% for small hydropower projects.
Ministers say the reductions are necessary to curb rising costs of green energy on consumer bills.
But they have faced criticism for a series of measures which hit renewables, energy efficiency and clean technology, with the latest announcement coming just days after the UK backed the world's first universal treaty to avoid dangerous climate change by bringing down greenhouse gas emissions.
The industry said that, given the commitments made by businesses at the climate treaty negotiations in Paris, it was hoped the tariffs will be sufficient to keep the market for commercial rooftop solar arrays moving forward, but warned there was no support for large-scale solar farms after April next year.
The Solar Trade Association also said it was "very concerned" about plans to pause the feed in tariffs scheme for four weeks before the new payments came in, which will prevent new installations getting the better subsidy rate before then but which could damage the industry further.
Recommended for you

Army's first solar farm hailed as 'key milestone in go-green agenda'