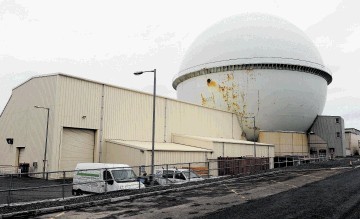 The company responsible for decommissioning the former nuclear plant at Dounreay has confirmed it has shipped 11 tonnes of radioactive material to Cumbria in its most recent financial year.
Dounreay Site Restoriation ltd (DSRL), which is undertaking the decommissioning of the site for the Nuclear Decommissioning Authority (NDA), also revealed that pre-tax profits grew 11% to £10.6million in the year to end of March 2015.
Accounts filed at Companies House showed the group, which is owned by a consortium of firms led by Babcock International, had an annual turnover of £190.4million in the period up just slightly from £190million on the prior year.
The company said it has achieved six of seven possible target milestones set for 2014/15 and a further two targets set for 2015/6 under its "pain/gain sharing" agreement with the NDA which started in 1 April 2012.
The company, which saw its employee numbers rise from 808 to 960 in the period, also confirmed recent personnel changes.
Phil Craig, who was previously EDF business director with joint venture partner Cavendish, took over as managing director of the facility in September from Mark Rouse.
The highest paid director at the group received a paypacket worth £174,000, up from £158,000 in the prior year.
Mr Rouse was in charge of the plant when a fire broke out causing a leak of radioactivity in 2014. An onsite fire brigade extinguished the blaze and no one was hurt, although an investigation into the incident identified "unacceptable behaviours and practices by staff" at the time. He remains as a non-executive director of the firm.
The company accounts said compensation of £95,000 was paid to a director for loss of office in the year. A spokeswoman declined to confirm the person's identity. Earlier in 2015, the company recruited two further people to its board, director of health, safety, environment, quality (HSEQ) and assurance, James Gray and support services director Craig Brown.
Earlier this month, chairman Roger Hardy resigned as a director of DSRL to take on senior roles at shareholder Babcock.
A spokeswoman fro DSRL said: "All the directors bring with them new experiences and skills which will enable us to focus on our mission to responsibly deliver the interim end state within the agreed target cost and time."