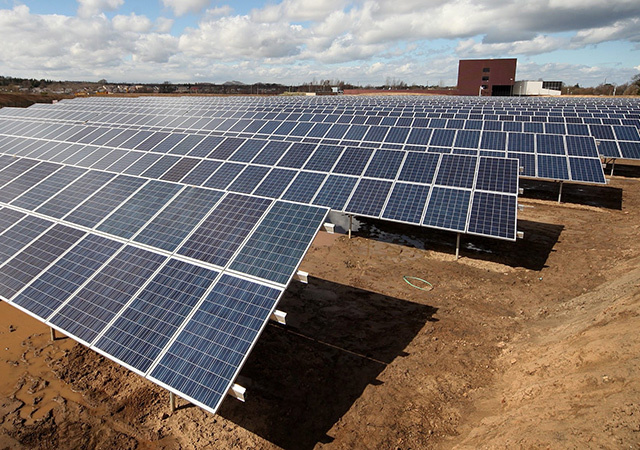 Scotland's solar power capacity went up by more than a quarter over the past year, new figures show.
WWF Scotland and the Solar Trade Association, which jointly published the statistics, welcomed the expansion, and called for the Scottish Government to encourage even greater uptake of the technology.
The organisations said the total installed capacity of solar power systems in Scotland reached 179 Megawatts (MW) this month, up 28% on December 2014.
The overall capacity of systems in Aberdeen city and shire increased 27% to 22.2MW during the same period. More than 40,000 homes and 850 business premises in Scotland now have solar PV arrays fitted.
The two green groups said the installations would help to prevent thousands of tonnes of climate-damaging carbon dioxide from being emitted every year.
WWF Scotland director Lang Banks said: "Following the conclusion of UN climate talks in Paris, alongside energy saving measures, we're going to have to see an even greater uptake of solar and other renewable technologies here and globally.
"We call on the Scottish Government to do all that it can to help ensure Scotland switches on to the full potential of solar power."