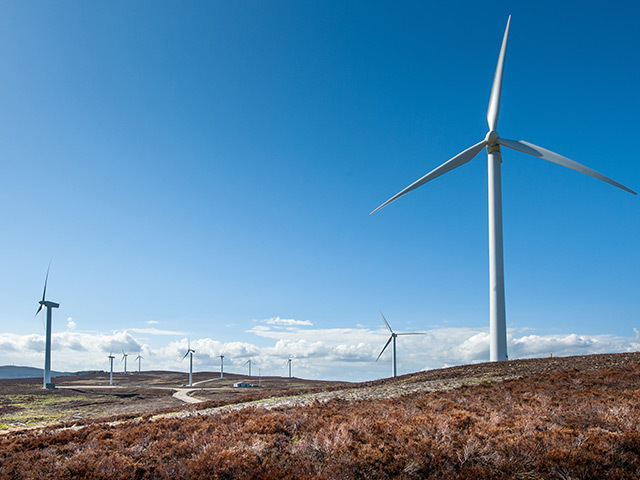 The Government has been accused of "irrational" curbs to renewables subsidies after official projections revealed lower than expected energy bills by 2020.
Ministers have said cuts to support for technology such as onshore wind and solar are necessary to prevent rising costs to consumers and to curb the projected overspend on the £7.6 billion budget by 2020 for a raft of green measures paid for on bills.
But emails obtained by climate change analysis website Carbon Brief under Freedom of Information rules reveal Government projections which show that, while the overspend will add £12 to average household bills by 2020, overall bills would be £97 lower.
An assessment in April 2015 shows green subsidies will add £104 to the average household bill in 2020, up from £92 in projections the previous year.
Overall, however, household gas and electricity bills will be £1,222 on average at the end of the decade, the later assessment shows, down on the previous projection of £1,319, as lower fossil fuel prices are expected to bring down wholesale energy costs.
Part of the overspend on the green measures budget – which the Office for Budget Responsibility found could reach £9.1 billion in 2020 – is due to better than expected performance of offshore windfarms and more rapid installation of solar and onshore wind.
Some of it, however, comes from the drop in wholesale prices, as some subsidies top up energy prices to a fixed level for clean energy sources, with Carbon Brief estimating that around £500 million of the extra cost is down to cheaper wholesale energy.
Former Liberal Democrat energy secretary and now chairman of Mongoose Energy, Sir Ed Davey, said the Conservatives had no convincing evidence that justified their decision to change green policy.
He said he had agreed a 20% contingency on top of the £7.6 billion for the budget, known as the "levy control framework", and failing to use it showed "the Conservatives are butchering the UK's renewables on the basis of Alice In Wonderland economics".
"It is simply madness to slash long term investment to tackle a problem like climate change, just because the prices of fossil fuels have dropped temporarily.
"It is also clear from these emails that energy prices for consumers will not rise if the previously agreed 20% contingency for low carbon electricity is used – because that contingency should only come into play due to wholesale energy prices themselves being substantially lower, driving down net energy prices for people.
"(George) Osborne's decisions on renewable energy aren't just bad for the climate, and bad for jobs and investment, they are irrational," he said.
The Energy and Climate Change Department said a reduction in energy bills due to lower wholesale prices did not mean it was right to pay higher subsidies and break the budget cap, especially when costs for technology such as offshore wind were falling.
Energy Secretary Amber Rudd said her priority was to ensure energy bills for families and businesses were kept as low as possible while ensuring there was a "sensible level of support" for low carbon technologies that were value for money.
"We have to get the balance right and I am clear that subsidies should be temporary, not part of a permanent business model. When the cost of technologies come down, so should the consumer-funded support," she said.
Recommended for you

Businesses blast 'economically illiterate' North Sea windfall tax ahead of vote