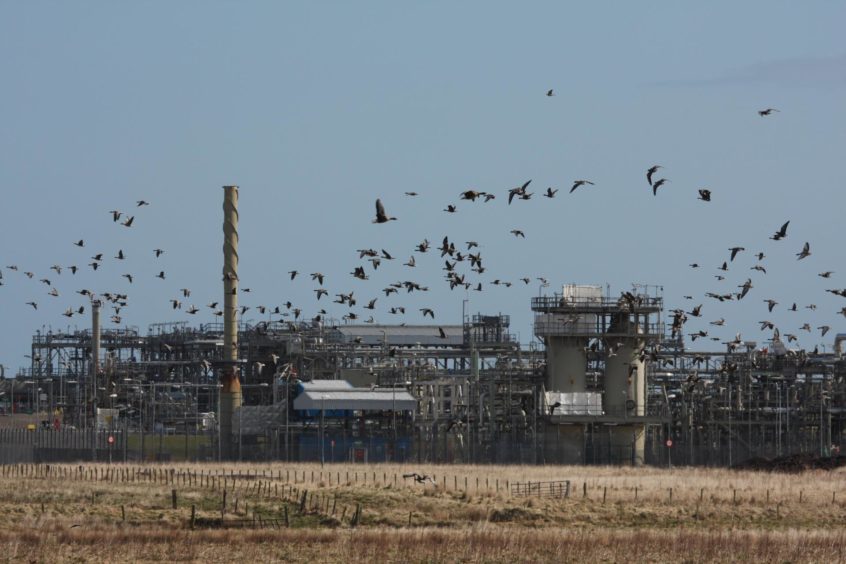 A north-east decarbonisation project is to receive a share of £1 billion of UK Government funding aimed at driving down emissions and creating jobs.
The Department for Business, Energy and Industrial Strategy has today published details setting out Westminster's vision for building a green manufacturing and construction sector.
It's claimed the measures, which build on the Prime Minister's 10 Point Plan for a Green Industrial Revolution, will create and support 80,000 UK jobs over the next 30 years, while also cutting emissions by two-thirds in just 15 years.
The blueprint will be underpinned by support for existing industry to help it decarbonise, as well as encouraging growth of new, low carbon industries in the UK with the aim of protecting and creating skilled jobs.
UK Government has also set out measures to make it easier for firms to transition to using low carbon energy sources.
To kick start the process, £932 million has been set aside by UK Government to reduce emissions from public buildings in England.
A further £171m from the Industrial Decarbonisation Challenge has been allocated to nine green tech projects exploring decarbonisation infrastructure.
Among those to benefit from funding is Scotland's Net Zero Infrastructure cluster at the St Fergus gas terminal in Aberdeenshire, home to the Acorn carbon capture and storage (CCS) project, which has received more than £31m.
BEIS said the cash would fund "important offshore and onshore engineering studies" connecting industrial sites along Scotland's east coast with "world-class, safe carbon storage resources" below the North Sea.
The work is expected to provide a "significant boost" to the north-east's low-carbon credentials, creating "tens of thousands of jobs" by 2050.
Acorn, which is due to become operational in the mid-2020s, is exploring using existing oil and gas infrastructure to inject CO2 into depleted gas reservoirs under the North Sea.
It's headed up by Storegga Geotechnologies, through its wholly owned subsidiary Pale Blue Dot Energy, with a final investment decision expected in 2022.
Nick Cooper, Storegga CEO, said: "Today's funding for the Scottish Net Zero Infrastructure (SNZI) programme is a further endorsement of the broader Acorn Project and the crucial role it plays in delivering the UK and Scotland's net zero plans while providing a significant boost to the region's fast-growing low carbon credentials.
"This funding will support a range of projects to progress Scotland's low carbon infrastructure including the detailed engineering required to move Acorn CCS and Hydrogen through to final investment decisions.
"This is an important investment to ensure that this CCS infrastructure is operational by the mid-2020s, with the potential to store 20Mt/yr of CO2 emissions from Scotland, the UK and Europe by the mid-2030s, delivering new economic growth opportunities, creating and sustaining jobs in Scotland and across the UK."
Other projects to receive funding include Net Zero Teesside and the Zero Carbon Humber Partnership project.
The blueprint sets out a range of key commitments, including using carbon pricing to get industry to take account of its emissions, as well as an expectation that at least 3 megatons of CO2 is captured within industry per year by 2030.
Westminster claims that by creating the right framework, new industrial sectors will base themselves in the UK, attracting inward investment and future-proofing businesses.
Business and Energy Secretary Kwasi Kwarteng said: "We were the first major economy to put into law our target to end our contribution to climate change, and today we're taking steps to be the first major economy to have its own low-carbon industrial sector.
"While reaching our climate targets will require extensive change across our economy, we must do so in a way that protects jobs, creates new industries and attracts inward investment – without pushing emissions and business abroad.
"Ahead of COP26, the UK is showing the world how we can cut emissions, create jobs and unleash private investment and economic growth. Today's strategy builds on this winning formula as we transition low carbon and renewable energy sources, while supporting the competitiveness of Britain's industrial base.
"Backed by more than £1 billion investment, today's plans will make a considerable dent in the amount of carbon emissions emitting from our economy and put us on the path to eliminate our contribution to climate change by 2050."
Recommended for you

Sir Ian Wood urges govt to confirm Acorn will benefit from £20bn CCS pot