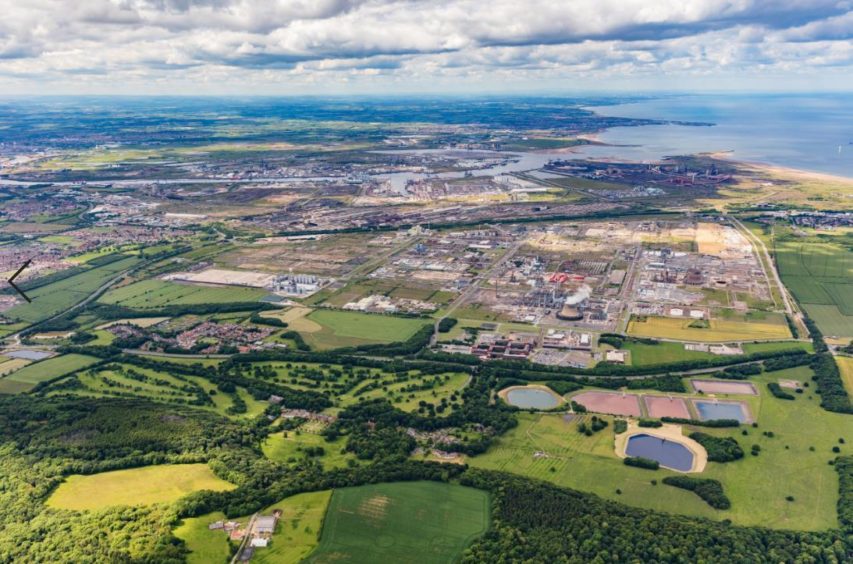 US firm 8 Rivers Capital and Sembcorp Energy UK (SEUK) have announced a collaboration agreement to develop what could be the UK's first net zero power plant.
The Whitetail Clean Energy project is expected to produce about 300 megawatts (MW) of clean, efficient, low-cost electricity.
And there is an ambition amongst the partners to scale up its capacity in the future.
It will be located at the Wilton International site on Teesside, which is owned by SEUK, a wholly owned subsidiary of Singapore-based Sembcorp Industries.
8 River's, acting through its Zero Degrees development business, is planning to advance multiple 300MW facilities across the UK – it could commission a net zero power station as soon as 2025.
The Wilton International site, located on the outskirts of Middlesbrough, offers convenient port and pipeline access.
It means all Whitetail's captured carbon dioxide can be transported to UK sequestration sites and permanently stored under the North Sea.
Subject to regulatory support and if given the green light, the collaboration agreement signed by 8 River and SEUK has the potential to support a "significant investment" in decarbonisation in Teesside.
The UK Government currently has a legally binding commitment to reduce all emissions to net zero by 2050 at the latest.
Carbon capture and storage provides a means for decarbonising difficult to abate industries and has been pinpointed as a key energy transition technology.
Anne-Marie Trevelyan, energy & climate change minister said: "The development of the UK's first-ever net zero power station, benefitting from over £6 million government support since 2012 is a real game-changer and a significant step forward in the UK's fight against climate change as we build back greener from the pandemic.
"This project not only demonstrates the UK's leadership in helping the world decarbonise but our expertise in scaling up research and development projects, creating over 2,000 jobs in Teesside and opening up opportunities right across the supply chain – supporting our efforts to revitalise this key industrial heartland."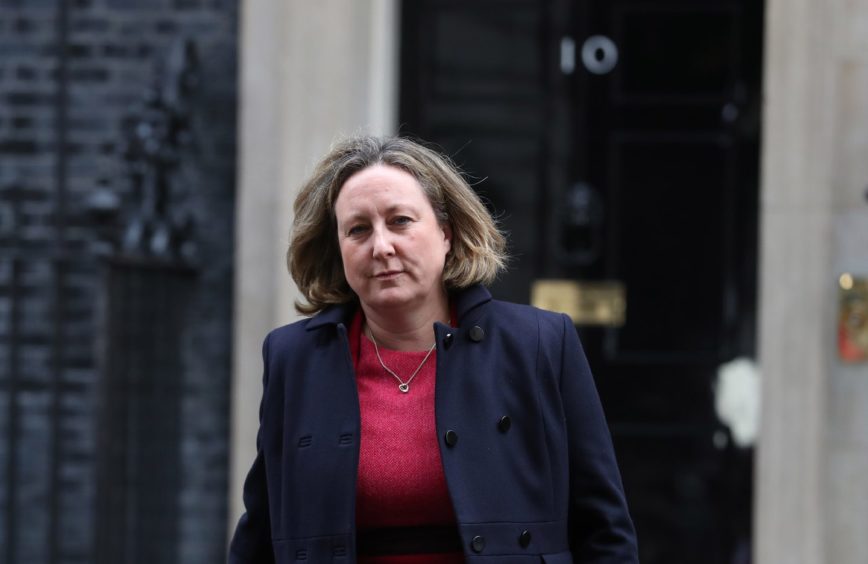 The Whitetail facility is expected to harness the Allam-Fetvedt Cycle (AFC), pioneered by NET Power and 8 Rivers.
The process combusts natural gas with oxygen, rather than air, and uses supercritical carbon dioxide (CO2) as a working fluid to drive a turbine instead of steam.
As a result, all air emissions are eliminated and pipeline-quality CO2 is produced so that it can be captured and stored offshore.
8 Rivers completed a Pre-FEED study for UK deployments of the Allam-Fetvedt Cycle technology earlier this year with funding from the UK Government's Department for Business, Energy & Industrial Strategy.
Cam Hosie, chief executive of 8 Rivers, added: "Project Whitetail represents a key step towards Net Zero with the UK and US working in close collaboration.
"The Allam-Fetvedt Cycle technology was first supported by the UK Government's Department for Energy and Climate Change in 2010, and the announcement today of the Whitetail Clean Energy project demonstrates the value of supporting research and development projects to support the UK's efforts to achieve its Net Zero targets, with commercially scaled technologies today returning to the United Kingdom as proven concepts.
"The UK's leadership in supporting the Allam-Fetvedt Cycle will lead to significant investment into the United Kingdom and an acceleration in the deployment of NET Power plants in the UK to provide gigawatts of clean power alongside renewable energy to help meet our collective climate goals as fast as possible."
During its construction phase, Whitetail is expected to support over 2,000 direct, indirect, and induced jobs, including supply chain opportunities.
The clean energy facility is also expected to support the retraining of power generation engineers with enhanced skills to operate the project.
Andy Koss, CEO of UK & Middle East at Sembcorp Industries, said: "Helping to bring this first-of-a-kind carbon capture technology to Teesside is part of Sembcorp Energy UK's commitment to reducing the carbon emissions of its power generation assets at Wilton International and to be a leading provider of sustainable solutions.
"We look forward to working closely with 8 Rivers Capital and its UK group to further boost the region's support of the energy transition to Net Zero. We are determined to play our part in helping the UK move towards more sustainable solutions for a low-carbon economy, while fulfilling our global strategic ambition to transform our portfolio towards a greener future."
Ron DeGregorio, CEO of NET Power, added: "NET Power is proud to support 8 Rivers and Sembcorp Energy UK in the development of Project Whitetail.
"Decarbonising Teesside through NET Power's groundbreaking technology is a critical step towards achieving the UK's Net Zero emissions targets. In addition to those two development partners, the UK Government has been instrumental in supporting this project, and its foresight and leadership on carbon capture and storage should serve as inspiration for the rest of the world to take bold action to achieve Net Zero."
Recommended for you

Aberdeen: Net Zero will make or break one of the UK's wealthiest cities