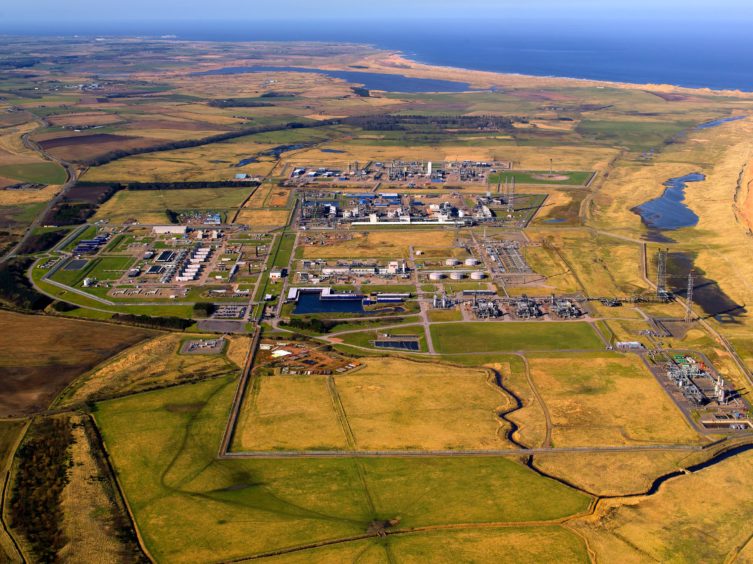 London-headquartered Carbon Clean, which is carrying out engineering and design work for the Acorn project, has raised $8 million (£5.7m) in capital.
The cash comes from new investor CEMEX, as well as existing investors Equinor Ventures, ICOS Capital and WAVE Equity Partners.
It takes the total amount Carbon Clean has raised as part of its Series B investment round, announced in July 2020, to $30m (£21.6m).
Building materials company CEMEX, of Mexico, announced earlier this year its US operations were awarded a grant from the US Department of Energy to research, engineer, and develop a pilot for a breakthrough carbon capture unit.
The project, based at CEMEX's cement plant in California, will also work in tandem with Carbon Clean on cost-competitive solutions to close the loop on current carbon emissions.
Aniruddha Sharma, Carbon Clean's chief executive, said: "We're delighted to have CEMEX as an investor and its backing further confirms the growing value of our technology proposition, as well as expanding confidence of strategic investors.
"It has been an exceptional 12 months and investors sense that we're delivering on our business strategy."
Carbon Clean works with hard-to-abate industries, such as cement, iron and steel, refineries and energy from waste, to reduce their carbon emissions.
Last month, the company – which has previously received backing from Chevron and Marubeni – was awarded a contract to carry out Front End Engineering Design (FEED) services for the Acorn carbon capture and storage (CCS) project.
Based at the St Fergus gas plant, Aberdeenshire, Acorn is among the most advanced CCS projects and is competing to be among the UK's vanguard.
Carbon Clean will work in collaboration with Aberdeen-headquartered Wood on engineering, process design and construction planning for the carbon capture process unit.
Gonzalo Galindo, head of CEMEX Ventures, said: "We are committed to leading the industry in addressing carbon emissions. Our Victorville plant will demonstrate the power of Carbon Clean's technology at scale and with this investment we are doubling down on our belief that carbon capture is essential to addressing our industry's impacts."
Praveen Sahay, co-founder and managing director of WAVE Equity Partners, said: "WAVE is committed to making strategic investments in global essential markets, such as water, waste, energy and food. We are very excited with the significant advancements Carbon Clean brings to the industrial carbon capture marketplace."
Recommended for you

Scottish Cluster is 'mission critical' to UK reaching net zero – Matheson