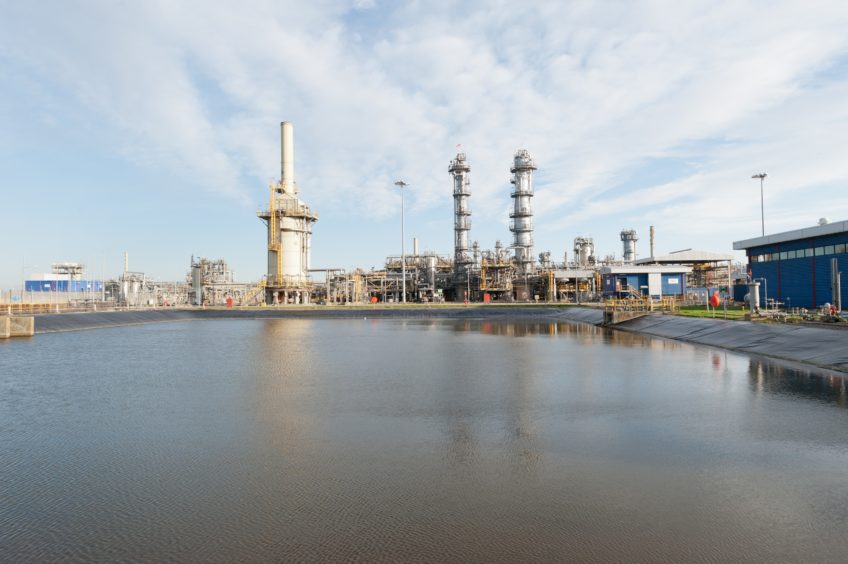 There is just a fortnight to go until the UK Government could reveal the two projects that will form its carbon capture and storage (CCS) vanguard.
And at Shell, "everybody is keeping their fingers crossed" that Aberdeenshire's Acorn project will be confirmed as one of the 'Track 1' schemes.
Paul Bogers, vice president, hydrogen at the supermajor, said CCS ties in nicely with its other low carbon operations.
He said: "We see hydrogen as a fantastic neighbour to building out massive renewable assets; the role it plays in the energy system is really critical.
"It's a nice extension of our integrated power strategy and it's got all the adjacencies to CCS – our goal there is to have the capacity to capture 25 million tonnes of CO2 per annum by 2035.
"Hydrogen fits right in the centre of our strategy. It has a reminiscence of the early days of liquefied natural gas (LNG)."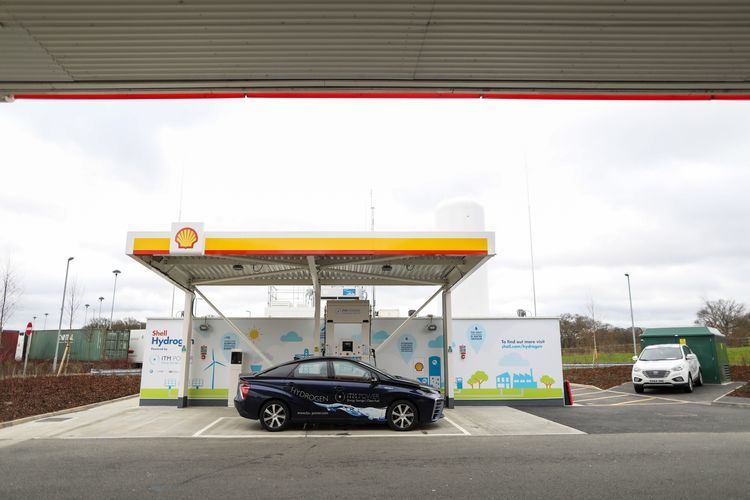 Low carbon hydrogen is separated into two main facts; green, made using renewable energy and water through a process called electrolysis, and blue, which uses natural gas with emissions tackled using CCS.
Alongside Harbour Energy and Storegga, Shell is behind the Acorn CCS project, based at the St Fergus gas terminal, near Peterhead.
Engineers are planning to use existing oil and gas pipelines to store emissions in huge, depleted gas reservoirs under the North Sea.
Several of Scotland's largest emitters have already signed up to use it, while plans are also in the pipeline to produce blue hydrogen at the Aberdeenshire site.
Acorn is currently competing against a handful of other initiatives to be a Track 1 project, with a decision expected from October 25.
For the last few months, north-east politicians, industry bodies and, more recently, oil and gas heavyweights have been making the case for Acorn to be in the initial cohort.
On Acorn, Mr Bogers said: "We're really excited; everybody is keeping their fingers crossed on the Track 1 announcement.
"The UK has a really coherent strategy around hydrogen, with a twin track approach to encouraging blue and green.
"For blue to be big, you need those CCS plays to come to fruition, but they're not straightforward projects."
Shell is also involved in the Northern Endurance Partnership, which is hoping to decarbonise industry in the north-east of England.
Acorn has cause to be relatively hopeful about its chances though, after the Prime Minister dropped a hint recently that it could make the shortlist.
Stuart Haszeldine, director of industry body Scottish Carbon Capture and Storage and a professor of CCS at Edinburgh University, said by reusing existing infrastructure, Acorn has "carefully built a project" that "works differently" to its competitors.
He said: "It is very good news to understand that both the UK Prime Minister and the Scottish Conservative leader understand the importance of Acorn to the Scottish economy, the North Sea, and the global decarbonisation agenda.
"Acorn builds on many years of experience with CCS in Scotland. Strong and durable partnerships exist between the development team, industrial members, university researchers, as well as exceptionally persistent patient and strong support from Scottish Government.
"Acorn is the most affordable of the CO2 storage projects on offer to UK Government, and also benefits the widest range of industries to become greener faster, and to attract new industrial investment into Scotland."
Recommended for you

Report warns UK CCS capacity will fall short of 2030 targets