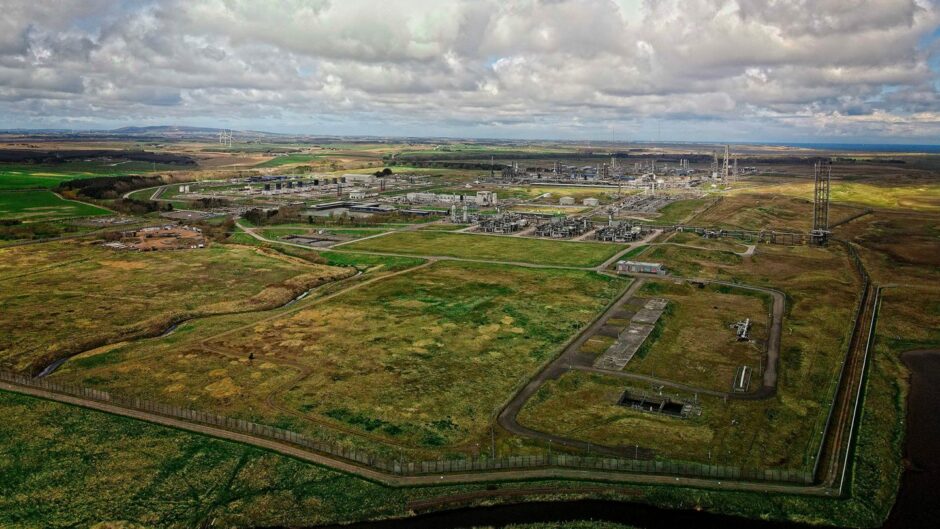 With carbon capture, utilisation and storage an essential component of delivering the UK's net zero commitments, attention is now turning to project delivery – as an upcoming Aberdeen event will explore.
Following the award of UK Government 'Track 1' funding to major projects including the East Coast Cluster and HyNet, the CCUS sector is now off the policy papers and en route to full-scale realisation.
Moreover, the oil and gas sector is in pole position to lead the full chain of capturing, treating, compressing, utilising, transporting and injecting CO2 underground, using the expertise and personnel in its existing skills base.
Organised by SPE Aberdeen and the Petroleum Exploration Society of Great Britain (PESGB), February's CCUS 2022 conference aims to focus on the key technical issues faced by the nascent field.
The four-day virtual event will feature current CCUS projects, case histories, technical initiatives, operating practices and panel discussion sessions covering four main areas: policy, regulations & business models; wells; operations & infrastructure; and storage locations.
With sponsors including Baker Hughes, GeoExpro, Harbour Energy, Petrofac, RISC Advisory, Kent and Vallourec, it's evidence of a growing confidence in the sector in the wake of COP26, and as Gavin Ward, director and general manager at RISC Advisory noted, its future is looking "bright and busy."
From RISC's perspective, he said the 'easy' switch to from coal to gas was mostly complete, and further emissions reductions in the power sector would require a step change. Options include retaining gas-fired power but adding CCS; finding suitable large-scale, seasonal storage; a replacement alternative for gas; or a major increase in nuclear power.
Of these "CCS appears to be the best of the four options," he noted.
"Interest in CCUS has gone from being 'good idea, but hideously expensive' pre-2010, to 'right idea, right place' in 2012/13 with the EU's NER300 funding programme, and to 'right idea, right place and right time' in the last two years."
That change is not least because the financial sector is now behind the technology, as updated ESG criteria affect the projects and companies in which they can invest.
"Most banks have now signed up to the Net Zero Banking Alliance which requires banks with exposure to upstream oil and gas companies to report and reduce their Scope 1, 2 and 3 emissions. So, if you're borrowing from these banks they will need to see plans for reductions to overall emissions (in Kg CO2e), not just emissions intensity (in Kg CO2e/Boe)," he said.
'Challenge, innovation, action'
With investment forthcoming, is the UK doing enough to ensure it has the skills and leadership to deliver these projects?
Mr Ward points to the "huge talent pool of technical experts" the UK can draw on, based on decades of North Sea experience.
"We're quickly learning how to turn the focus from producing methane gas and over to injecting CO2 gas back, deep underground many thousands of metres under the North Sea. It has its technical challenges, but that's what we thrive on; challenge, innovation and action" he said.
However, he says further development is needed on the policy frameworks required to ensure both industry and investors are clear on the direction of travel. "What we're waiting on in the UK is to hear from the UK government on how they're going to regulate the CCUS industry and how the taxation model is going to work," he added.
He pointed to recent updates on the Energy White Paper and government's development of business models for industrial CCUS, as well as low-carbon hydrogen production and CO₂ transport and storage, which should be finalised this year.
However, he continued, "We're behind countries like the USA and Norway who already have well understood and active CCUS businesses."
With 26 commercial-scale carbon capture projects operating around the world and 21 more in early development, competition is already growing.
"As an industry, we're now just making sure that we apply the best technology and we'll be ready to go when the business model in the UK is known," he added.
No doubt events such as SPE's will be key in helping the sector maintain that pace.
In addition to an opening keynote from Scottish Cabinet Secretary for Net Zero, Energy and Transport, Michael Matheson, Mr Ward drew attention to Wednesday's presentation by investment firm Brookfield Asset Management, which he said would offer valuable insight into the commercial aspects of CCUS and what attracts funding from international sources.
Brookfield has raised $7 billion to invest in renewable power companies and businesses that aim to achieve carbon neutrality, with a target to reaching $12.5bn, and will include investments in CCUS.
---
The CCUS Conference 2022 will be held virtually from 21–24 February. You can see the full programme and book your place via the SPE Aberdeen website.
Recommended for you

Ex-Noreco boss to head up Storegga's new Americas business