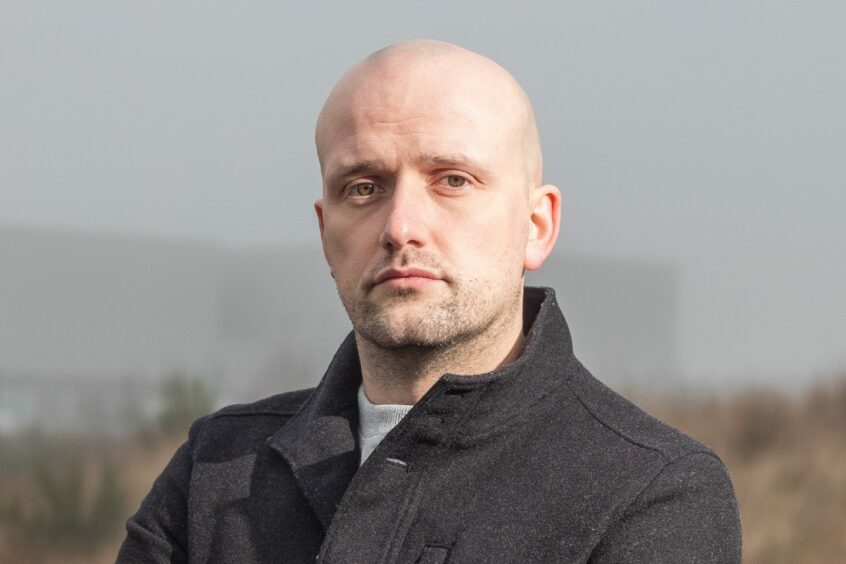 The SNP is calling on the UK Government to "put its money where its mouth is" on carbon capture funding after a Scottish project was "snubbed".
Its Westminster leader, MP Stephen Flynn, has written to Prime Minister Rishi Sunak calling for immediate funding for the Acorn project in north-east Scotland following what the party described as continual delays from Westminster.
The Acorn project, said to be critical to decarbonising Scotland's industry, involves carbon capture and storage and hydrogen infrastructure projects proposed for the St Fergus gas terminal north of Peterhead in Aberdeenshire.
Mr Flynn said that the Acorn project was "snubbed" in 2021 in the Track 1 stage of funding for carbon capture sites in favour of sites in England and was instead only given "reserve" status.
In his letter to the prime minister Mr Flynn said this was a "complete and utter betrayal of our energy sector, our net-zero ambitions and our corner of the world" and called for funding for the project.
He said: "Given the undoubted importance of hitting net-zero, and the obvious deliverability of Carbon Capture Utilisation and Underground Storage (CCUS) in the north-east, your lack of investment is incomprehensible and it is imperative that funding for Acorn is announced as soon as possible."
Speaking ahead of a visit to St Fergus today, Mr Flynn said "the time for warm words is well and truly over".
He said: "The UK Government must finally announce funding for the Acorn project, without further delay and stop holding back jobs and investment in the north-east.
"Westminster has taken £400 billion from Scotland's natural oil and gas resources, and it's high time they gave something back."
He added: "It's time the Tory government put right the wrongs of the past, and put its money where its mouth is on carbon capture funding.
"By continually delaying this crucial investment, the Tories have shown exactly why Scotland needs independence.
"Only with the full powers of independence, can Scotland unleash its potential and create a fairer energy system that works in the interests of Scottish industry and our economy."
In response, North East Scottish Conservative MSP Liam Kerr said: "I'm glad Stephen seems to be taking the time to visit the St Fergus site, after two years of shouting from the sidelines.
"But, as we often see with nationalists and energy, he has got his sums wrong.
"The UK Government has spent £41 million on the Scottish cluster so far, while the £80m promised by the SNP has gone missing.
"The omission of that oft-repeated figure from Stephen's usual spin speaks volumes.
"It is increasingly obvious that the Greens — who detest carbon capture — have got the whip hand over SNP energy policy.
"Mr Flynn seems to be looking in from the outside."