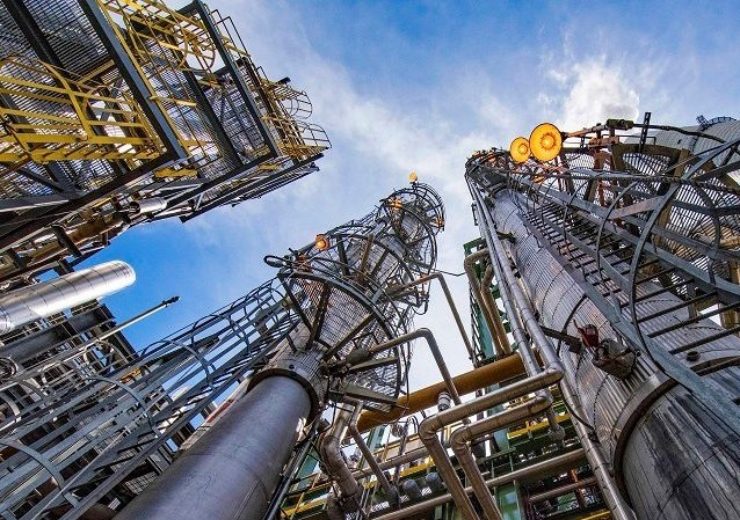 Orsted has picked London-headquartered Carbon Clean to deliver critical kit for its "milestone" carbon capture and storage project.
The UK firm will develop equipment capable of capturing 70,000 tonnes of biogenic CO2 per year for the FlagshipONE facility – Europe's largest green methanol project.
Based in Sweden, the scheme will 50,000 tonnes of eMethanol a year to the shipping industry, which accounts for around 3% of global emissions.
Reducing the sector's carbon footprint is a tough ask, but many see eMethanol as the best scalable green shipping fuel for the next decade.
For Carbon Clean, the supply contract for FlagshipONE is its 50th commercial project.
Aniruddha Sharma, chair and chief executive of Carbon Clean, said: "The FlagshipONE project not only demonstrates the role carbon capture must play in decarbonising hard-to-abate sectors, such as shipping, but also that the technology is ready and there is absolute confidence in our ability to deliver at scale.
"We speak often about the storage of captured carbon, but this project is a perfect example of utilisation – the 'U' in CCUS – and we are thrilled to be working alongside Ørsted to deliver this project."
The carbon capture plant will be modular, and designed for ease of construction and future replication, with the majority of components fabricated and sourced from Europe.
Following off-site testing, modules will be transported and assembled on site in autumn 2024, with FlagshipONE due to become operational in 2025.
Carbon Clean's proprietary CDRMax technology, which has been used widely in projects globally for many years, will be the backbone of the scheme.
FlagshipONE will be Orsted's first commercial-scale Power-to-X facility and is an important steppingstone towards the company's ambition of taking a leading position in renewable hydrogen and green fuels.
The Danish renewables giant took over ownership of the project from original developer Liquid Wind, and took a final investment decision in December.
Anders Nordstrom, chief operating officer of Orsted P2X, said: "FlagshipONE is a milestone project for Ørsted and for the decarbonisation of the maritime industry – and we're very happy to be working with Carbon Clean, as we embark on the journey to transform global shipping."
Carbon Clean is also carrying out Front End Engineering Design (FEED) services for Aberdeenshire's Acorn CCS project.
The company has previously received financial backing from the likes of Equinor, Chevron and Marubeni.