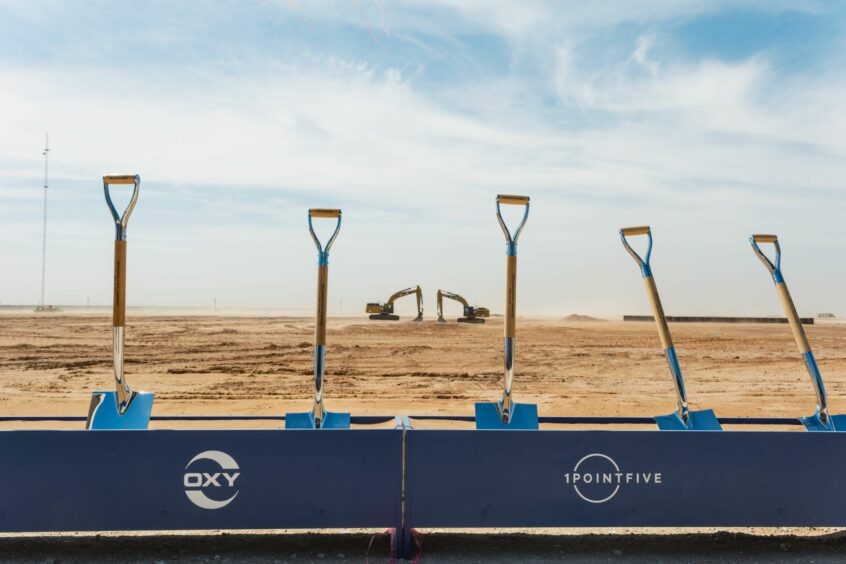 Occidental Petroleum has agreed to partner with the top oil producer in the United Arab Emirates to explore investment in the US and overseas for giant plants that suck carbon dioxide out of the sky.
The memorandum of understanding with Abu Dhabi National Oil Co. includes an agreement to consider the possibility for a direct air-capture plant in the UAE that could absorb as much as 1 million tons of carbon dioxide annually, Occidental said Tuesday in a statement.
"We want to build the first few of these to make sure that we prove up the technology in a way that would make us get the best possible scenario with project financing," Chief Executive Officer Vicki Hollub said in a phone interview. "This collaboration is absolutely necessary to be able to get these kind of projects done at scale and as many as we can."
The MOU brings Occidental (NYSE:OXY) one step closer to having a partner with the financial firepower to help shoulder the costs and keep its plan for 100 plants by 2035 moving forward. But it's still too soon to go after project financing, she said.
Occidental began construction earlier this year in the Permian Basin of West Texas on a 500,000-ton plant, making it for the time being the biggest of its kind when it opens in two years.
A successful buildout is crucial not just for Occidental's energy-transition strategy, but also to demonstrate pulling carbon dioxide directly from the atmosphere is a viable business model.
On Monday, Adnoc announced plans to accelerate its net-zero emissions target as it prepares to host the COP28 climate summit later this year.
Adnoc officials also met with Exxon Mobil to discuss low-carbon technologies and the outlook for the global energy industry.
In the meeting, Exxon CEO Darren Woods agreed with Abu Dhabi's Crown Prince and Adnoc's CEO to look for opportunities to work together on decarbonization and technology exchanges, according to the emirate's media office.
Recommended for you

What is Carbon Capture Utilisation and Storage?