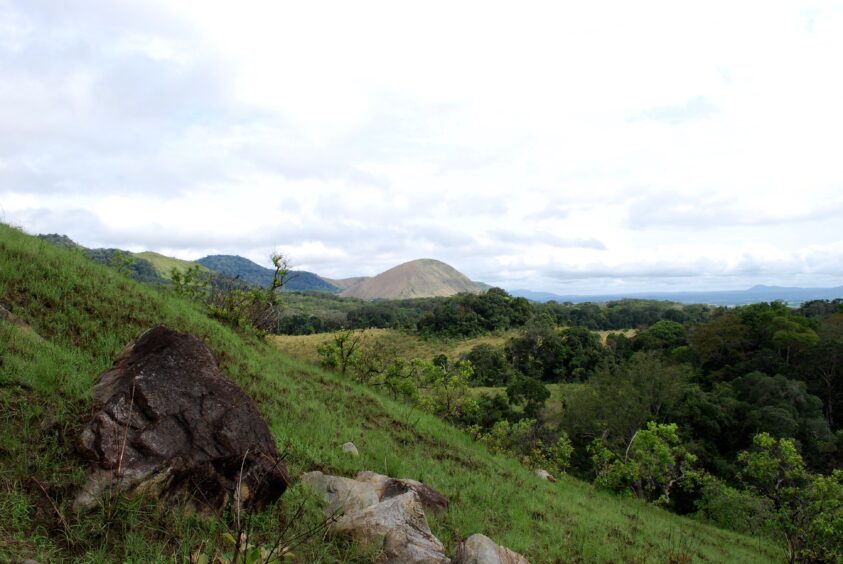 The Central African Forest Initiative (CAFI) has made a first payment to Gabon for the country's reduced deforestation.
CAFI said this first payment of $17 million was for Gabon's forestry work in 2016-17. The United Nations-backed group will pay $150mn to Gabon over 10 years, under a deal reached in 2019.
Gabon's Minister of Water and Forests, the Seas, the Environment Lee White said the first payment would "finance projects that preserve Gabon's forests. It also paves the way for Gabon to finalise the systems that will be required to enable the country to formally sell carbon credits in the future."
The payment is "proportional to our historic emissions reductions in 2016 and 2017 at $5 per tonne", White said.
Funding for the CAFI payment came from Norway. Norwegian Minister of Climate and Environment Sveinung Rotevatn said the payment "rewarded [the country] for reducing forest-related emissions at the national level. It is extremely important that Gabon has taken this first step."
The agency considers Gabon to be a High Forest Cover Low Deforestation (HFLD) country. Its forests absorb 140 million tonnes per year of CO2.
Additionality
CAFI said it would use new mechanisms to provide incentives to HFLD countries in order to keep deforestation low.
"We are working with partners to develop payment mechanisms that will enable us to stabilise forests and reverse deforestation and forest degradation in HFLD countries, rather than simply slowing deforestation," White said.
Typically, organisations pay for carbon credits in order to avert deforestation. Sometimes, this has led to organisations setting out plans for extensive logging in order to cash in on carbon credits. The problem is known as additionality.
The Gabon agreement aims to reward the country for its part in absorbing carbon.
Gabon and CAFI said the first payment would help reduce CO2 emissions further. Investments will go into community forestry, scientific research, forest management practices and government capacity, CAFI said. The aim is to "enhance the income, livelihoods and wellbeing of communities in Gabon", it said.
CAFI will provide up to $75mn for results between 2016 and 2020, with a guaranteed floor price of $5 per tonne. It may pay a further $75mn for results in 2021-25.
The agency will guarantee a floor price of $10 per tonne for results that are certified by the Architecture for REDD+ Transactions (ART). Gabon has the option of exercising this option – or selling to another buyer.
White, in February, said Gabon absorbed three times the amount of CO2 it emits.
Gabon is not aiming for Carbon neutrality by 2050 – we already absorb 3x the CO2 that we emit annually, thanks to our 88% forest cover and sustainable management policies. We aim to be more carbon positive and to preserve the global ecosystem services our forests provide! https://t.co/3B1GHQwhlv pic.twitter.com/SQpWtDTcDB

— Prof. Lee White CBE (@LeeWhiteCBE) February 24, 2021
Recommended for you

Perenco takes FID on Gabon LNG plan