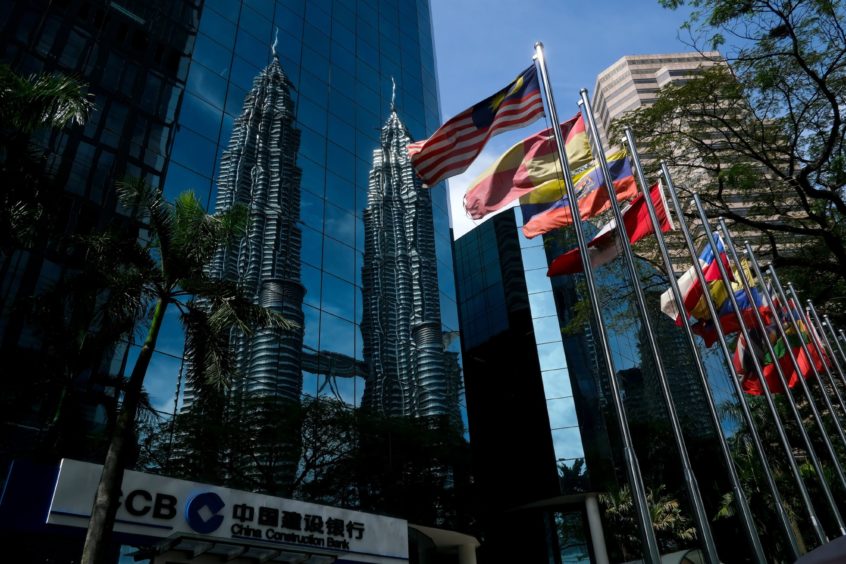 Abu Dhabi-based Masdar and Malaysia's Petronas will work together to pursue renewable energy and green hydrogen projects across Asia and the Middle East.
The pair said they will explore joint participation in large-scale solar and wind opportunities for utilities, commercial and industrial customers, focusing primarily on Asia.
Petronas said that the collaboration with Masdar, which is owned by state backed Mubadala Investment Company, will complement its expanding renewables portfolio. Petronas currently has over 1GW of solar capacity in operation and development in India and Southeast Asia.
The pair also said they will explore opportunities for joint production of green hydrogen. Petronas said it is working towards commercialising low-carbon hydrogen produced from its existing facilities and is pursuing commercial production of green hydrogen in the near future.
Masdar said the partnership marked an important step to expanding its footprint in the Asian market, where the company sees "tremendous potential given the region's rapid economic growth and potential renewable energy resources."
In November 2020, Petronas announced its commitment towards net zero carbon emissions by 2050.
Masdar, also known as the Abu Dhabi Future Energy Company, is a renewable energy company based in Abu Dhabi, United Arab Emirates (UAE).