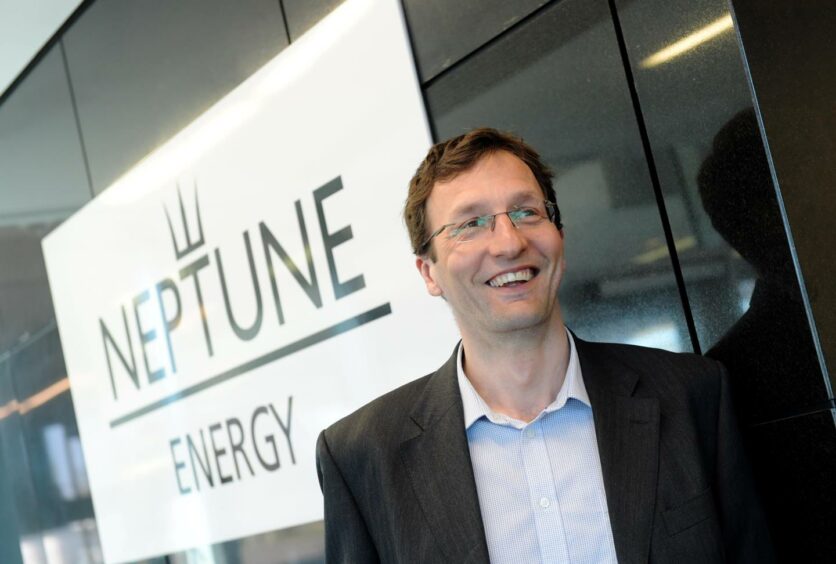 Neptune Energy has announced it aims to store more carbon than it emits from its operations and the products it sells by 2030.
The operator said its plans for two carbon capture and storage sites (CCS) – DelpHYnus in the UK and L10 in the Netherlands – could see it store nine million tonnes of CO2 annually by the end of the decade, which would exceed its direct emissions (Scope 1) and emissions from its products (Scope 3).
Combined, Neptune's Scope 1 and Scope 2 emissions are projected to total 8.7 tonnes in 2030. The firm said it is working with partners to establish its Scope 2 emissions, linked to carbon released indirectly, like when the electricity or energy it buys for heating and cooling buildings is being produced on its behalf.
A final investment decision is expected on L10, which could store up to 5mt of carbon per year, in 2023, ahead of first carbon injection aimed for 2026.
Neptune is seeking Track Two government funding for DelpHYnus, which was one of the schemes which missed out on Westminster's first round in October. A timeline for Track Two funding is yet to be clarified.
The firm said it is assessing further potential CCS opportunities in the UK and Norway, as well as pursuing a CCS storage and appraisal licence in the UK.
Neptune Energy said the plan to go "beyond net zero" will also include work on offshore electrification, with its short-term focus on Norway, and aims to have 50,000 barrels of oil equivalent (boe) per day electrified by 2050.
The firm is, meanwhile, progressing use of integrated energy hubs, repurposing offshore assets for CO2 storage and hydrogen production by using low-carbon gas or wind power.
Extending a field's life in this way will also see electrification become more economic.
The firm said its portfolio already has carbon intensity of 6kg CO2/ boe, making it among the lowest in the sector, ahead of the industry average of 15 kg/ CO2.
The methane intensity of its operated production is 0.02%, below the industry average of 0.20% and Neptune remains on target to reach net zero methane emissions by 2030.
Pete Jones, CEO of Neptune Energy, said: "Neptune has one of the lowest carbon intensities in the sector due to the steps we have taken already to reduce operational emissions. We have both the infrastructure and the experience with electrification and CCS to now accelerate our ambitions.
"Gas will continue to play a crucial role in decarbonisation globally, while also being vital for energy security. Our gas-weighted portfolio positions us well and we will use this to integrate energy systems, increasing CO2 storage, electrification and hydrogen production, with the aim of storing more carbon than we emit by 2030."
Deirdre Michie, chief executive of industry body Offshore Energies UK said Neptune's announcement showed the rapid progress being made by the industry in establishing the technologies and making the commitments needed to cut carbon emissions.
She said: "The UK oil and gas sector has committed to cut its own emissions and support others in doing the same, to ensure we play our part in delivering net zero. That means developing new technologies like mass hydrogen production plus carbon capture and storage.
"Neptune is one of the companies leading the way – showing real commitment to cutting its own and the UK's emissions. Building up that expertise using our North Sea heritage, will enable large parts of UK industry and society to eliminate their CO2 emissions too."
Recommended for you

Can oil ever be green? Norway turns to wind-powered drilling