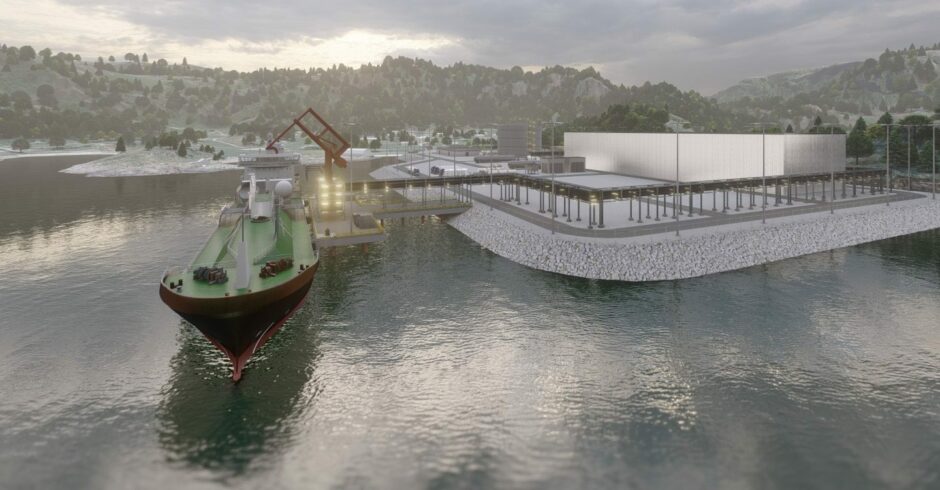 Horisont Energi and Neptune Energy have agreed to co-operate with energy major E.ON to develop a European value chain for carbon capture and storage (CCS).
Horisont said Monday that the new memorandum of understanding (MoU) would see the it build on existing cooperation with E.ON and bring in Neptune Energy – a partner in its Errai CCS project – to tie in further opportunities in Europe.
The agreement covers several areas including the development, financing, and funding of a complete value chain for CO2 handling.
First mooted by the Norwegian developer last year, Errai would be the first commercial CCS project in the country and could see between 4-8 million tonnes of CO2 stored annually with the potential to scale up further in later phases.
Under a partnership agreed in 2022, Neptune would act as operator of the project.
Meanwhile a new terminal in Norway would be capable of receiving CO2 from European and domestic customers, including from a planned CO2 terminal at the Port of Rotterdam.
An update on the licensing process is expected later this year.
CO2 volumes are already being agreed. In November Horisont signed a letter of intent with E.ON for sequestration services of more than 1 million tonnes of CO2 planned to originate from the German group's European customers by 2030, with first volumes beginning in 2027 and gradually increasing.
"Our cooperation with E.ON and Neptune Energy is already strong. Through this MoU we are expanding the cooperation to include three experienced energy companies. Together we will strengthen our position to establish a European CCS value-chain business. In case of license award of Errai, a possible direct participation by E.ON would further strengthen the commercial basis for this project," said Horisont chief executive Bjørgulf Haukelidsæter Eidesen, CEO at Horisont Energi.
Neptune Energy managing director for the UK and Norway, Odin Estensen, added: "A partnership with energy major E.ON will strengthen our ambition to establish Norway's first commercial carbon storage project. This could be a key contributor to Neptune's 2030 goal of storing more carbon than is emitted from our operations and from use of the oil and gas products we sell."
Recommended for you

UK can do better at CCUS, event hears