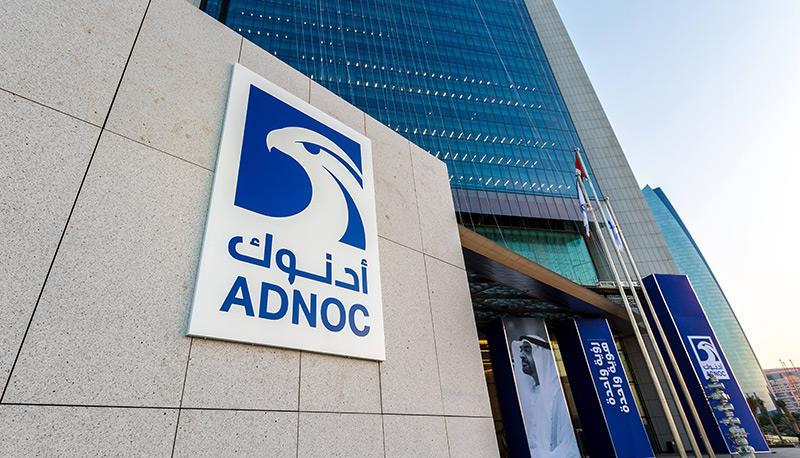 Adnoc has struck a deal with 44.01 to bring technology to Fujairah to transform CO2 into rock.
The carbon captured and mineralisation (CCM) project will start in January 2023. Adnoc will work on the plan with 44.01, in addition to Fujairah Natural Resources Corp. (FNRC) and Masdar.
It made the announcement at Abu Dhabi Sustainability Week (ADSW), currently under way. It will be the first CCM project in the Middle East.
The pilot project involves capturing CO2, dissolving it in seawater and then injecting it into peridotite formations. It should then mineralise and be incapable of returning into the atmosphere.
Masdar will provide solar power for the Fujairah-based project. The location was based on the abundance of peridotite.
44.01 founder and CEO Talal Hasan said removing CO2 from the atmosphere "is vital if we are to halt and ultimately reverse climate change. Unlike CO2 storage, mineralization removes CO2 permanently by turning it into rock, minimizing the need for long-term monitoring and insurance."
The work in Fujairah will provide a test for the company's technology at scale, Hasan said. Ultimately, it would be able to offer "a safe, cost-effective, natural solution for eliminating captured CO2 internationally".
Adnoc CTO Sophie Hildebrand said the company was "committed to finding new ways to decarbonize our operations, while meeting our responsibility to supply vital energy to the world".
Hildebrand noted Adnoc's recent commitment to invest $15 billion in reducing its carbon footprint. Adnoc has set a goal of net zero by 2050.
44.01 won the 2022 Earthshot prize, it was announced in December 2022. Hasan at the time said the challenge was "to scale our solution internationally, and the Earthshot Prize will help us to do just that".
The company aims to have mineralised 1 billion tonnes of CO2 by 2040. It carried out its test pilot work in Oman.
Recommended for you

Adnoc Gas opens book to public, aims to raise $2 billion