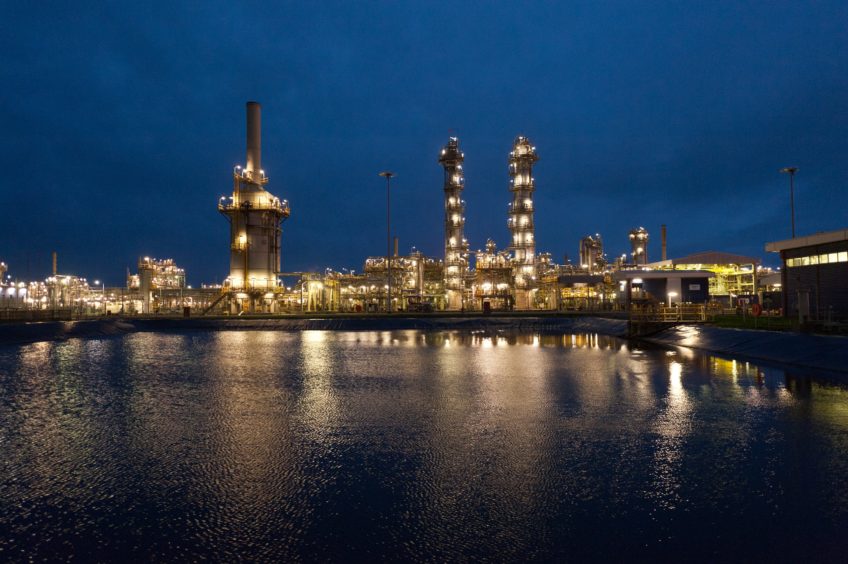 Storegga Geotechnologies is on course to make a final investment decision (FID) on a trailblazing carbon, capture and storage (CCS) project in the first half of next year.
Nick Cooper, the low carbon technology firm's chief executive, also revealed that the Acorn project in Aberdeenshire is currently on schedule to become operational in the second half of 2024.
He added that it would be "fabulous" if their FID coincided with the landmark COP26 climate change conference in Glasgow in November, but that there's still "a lot of work to be done".
Sussex-headquartered Storegga is the holding company for Pale Blue Dot Energy (PBD), which is heading up the Acorn project at the St Fergus gas terminal near Peterhead.
The initiative, which is on course to be the UK's first operational CCS scheme, is exploring using existing infrastructure, currently in use in the oil and gas industry, to trap carbon in depleted gas reservoirs under the North Sea.
It is also looking at turning natural gas into clean hydrogen, with CO2 produced in the process being mitigated using the CCS set-up.
The superfuel has been identified as a key tool in decarbonising hard to abate sectors, such as heavy industry and aviation, as well as the wider gas grid.
Last year, PBD announced a new corporate makeup whereby Storegga became its new holding company, while Sydney-headquartered Macquarie Group took on a 21.5% stake.
Mr Cooper said: "We're very busy on lots of fronts. There are multiple work streams that are progressing to comply with the grant funding and industry matched funding we've received thus far.
"We are on a schedule that would see us be ready to FID in the first half of 2022 and become operational in the second half of 2024.
"Hopefully, as we get closer to COP26, Acorn will be imminent – I think the rate limiting factor will be visibility on the fiscal arrangements with government. The partnership group is working well and we're happy with progress thus far, although there's a lot of work to be done."
He added: "We've always been targeting first operation before the end of 2024 and that's still on schedule.
"I think that originally we thought we could FID sometime just before or after the end of this year. Practically I think it's better if we guide to the first half of next year and if we can still get it announced around COP26 that would be fabulous."
St Fergus currently receives approximately 20% of the UK's gas supply.
Mr Cooper said that, initially, CO2 volumes to kick off the Acorn project would come from the facility itself.
However, he added that Storegga would like to FID with "more than just the St Fergus volumes in there".
Mr Cooper said: "The idea is to have a project which can be delivered in a series of trains and can scale up very quickly.
"There's quite a lot of stakeholders, not just within the partnership group and those dealing with government for the offshore storage bit.
"Over time, we obviously have the interface with the St Fergus terminal but there's also additional customers further away that need to be reached, either by pipe or ship. There's conversations ongoing about all of those aspects."
On the potential future job implications arising from the Acorn project, Mr Cooper said the north-east would be "crucial" to its success.
He added: "Acorn and its associated businesses will be a material employer in the construction and operation phase. The skill sets that we need are based up in the north-east which is great. Hopefully we can offer people some attractive roles and work well with the supply chain there.
"There's also the projects which can grow on that. Blue hydrogen developed at St Fergus can be used to develop bus fleets and other mobility solutions in Aberdeen.
"The north-east is a vantage spot from a human resourcing perspective, from a rocks perspective and from an infrastructure perspective – that's why PBD originally selected it."
Recommended for you

Bank of England governor visits Peterhead for Acorn CCS brief