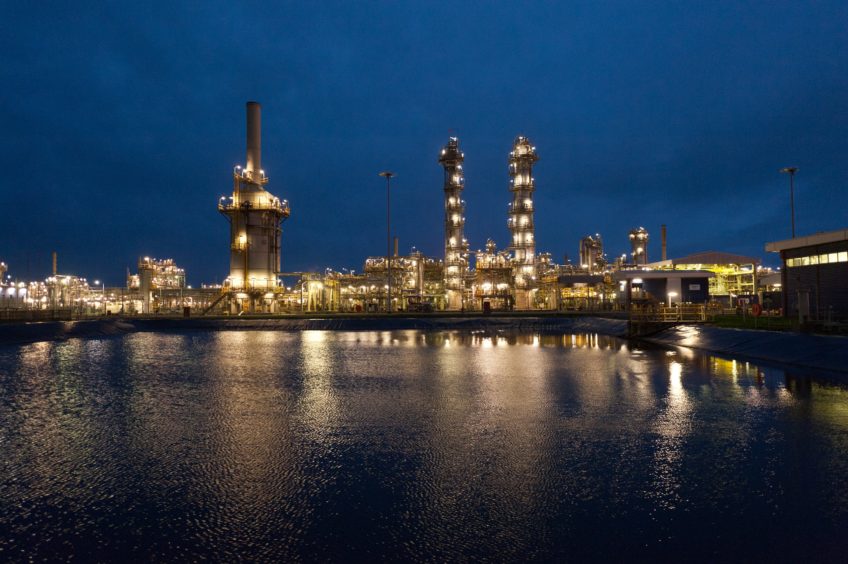 Crown Estate Scotland is tendering a contract, worth tens of thousands of pounds, to study the carbon capture and storage (CCS) market.
The public body is on the lookout for a team with knowledge of the "regulatory, commercial and technical" aspects of the offshore CCS sector to carry out marketing analysis.
The contract, which will run for a duration of a month with the option for renewal, is worth £40,000.
CCS involves capturing CO2 emissions, transporting them and then safely storing them underground where the gases can't escape.
The process, which was initially designed to increase hydrocarbon production, has been pinpointed as an area for traditional oil and gas companies to target as it requires a lot of the same skills and infrastructure.
It also forms a part of the blue hydrogen production process, trapping the emissions generated when converting natural gas into the carbon free fuel.
Crown Estate Scotland described it as a "key technology" for tackling climate change and hitting the Committee on Climate Change's target of net zero emissions by 2050.
It also said Scotland has been recognised as having a "very substantial" geological capacity for storing CO2.
Crown Estate Scotland is responsible for the land and management of property north of the border, including rural, coastal and marine assets.
It is most commonly known in the energy industry for organising the ScotWind offshore wind leasing process, which is currently ongoing.
North-east Scotland is already a frontrunner in CCS, with the Acorn project at the St Fergus gas plant, near Peterhead, among the most advanced anywhere in the UK.
The initiative, which is being led by Banchory-based Pale Blue Dot Energy, is assessing the potential for using existing North Sea oil and gas infrastructure in the storage of CO2.
Meanwhile, decarbonisation group North East Carbon Capture Utilisation and Storage (NECCUS) is currently conducting a multi-million pound study to draw up a roadmap for reducing industrial emissions in Scotland using CCS.
Previous research carried out into CCS has found that it "may only make sense" in areas such as the north-east that have the required specialist skills and infrastructure already in place.
Recommended for you

Cerulean Winds signs exclusivity agreements for three INTOG floating wind sites