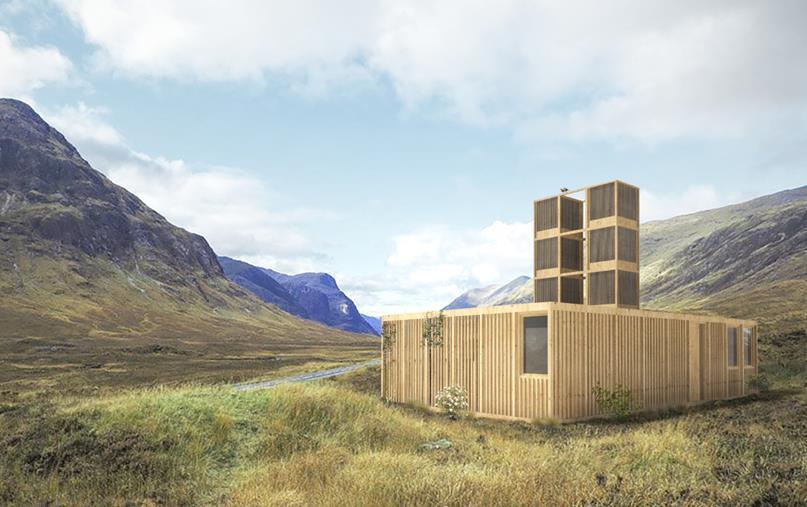 OGTC has partnered with a consortium to deliver a sustainable membrane absorption and regeneration technology for direct air capture (SMART-DAC).
The consortium is made up of CO2CirculAir B.V, Process Design Center, Optimus, and the Research Centre for Carbon Solutions at Heriot-Watt University.
Phase one of the project has commenced following funding received from the Department for Business, Energy and Industrial Strategy (BEIS) as part of its Direct Air Capture and Greenhouse Gas Removal Innovation programme.
The support was given to identify approaches to removing CO₂ or other Greenhouse Gases (GHGs) from the atmosphere and drive innovation in this space.
The SMART-DAC system will deliver a cost-effective process for CO₂ capture from air using membrane gas absorption (MGA) and membrane electrolysis regeneration.
CO2CirculAir will design a new type of membrane modules for efficient CO₂ capture from air which will be used to create a complete process-design, front-end engineering and costing of a pilot unit for DAC with a capacity of at least 100-ton CO₂ /year.
The system can be powered with green energy (wind or solar), providing a sustainable and zero emissions solution for CO₂ capture. A pilot plant will be used to test improvements by operating a fully continuous process, using cost-effective synthetic or natural materials, wind for circulation of air and modest levels of electricity for regeneration of the absorption liquid.
The proposed process will be significantly cheaper than current technologies and is anticipated to capture CO₂ from air at a price below £100/tonne CO₂. The technology delivers an innovative short cycle for CO₂ by using the captured gas as a carbon source for sustainable chemicals and synthetic fuels and can also be applied for storage purposes removing CO₂ from the atmosphere permanently.
CO2CirculAir B.V will lead the project to develop its DAC technology as well as provide key component design for the system.
Jeffrey Felix, Managing Director at CO2CirculAir BV, commented on the project: "DAC technologies will play a key role in delivering our net zero objectives. Our combined efforts will enable us to deliver a game changing technology for a new industry or even better for society as a whole– whilst ensuring sustainability and renewable energies are considered throughout."
"We are delighted to be partnering with a leading mix of industry, academia and the government to drive development of our technology."
The consortium will bring together their experience, research and innovation to deliver the project, with the initial phase due to be completed by the end of the year. The first part of the project will include the detailed design for both capture and regeneration technology – as well as the design for a pilot plant.
Dr Vinay Mulgundmath, Chief Technologist at OGTC, added: "DAC and greenhouse gas removal technologies have been identified by UK Government as a specific area where the UK can lead and seek to become world leaders in the design, build, implementation and eventual export of expertise and tech.
"We are glad to be part of such an innovative project and working with a world-class consortium to deliver a key technology to ensure we meet our net zero targets."