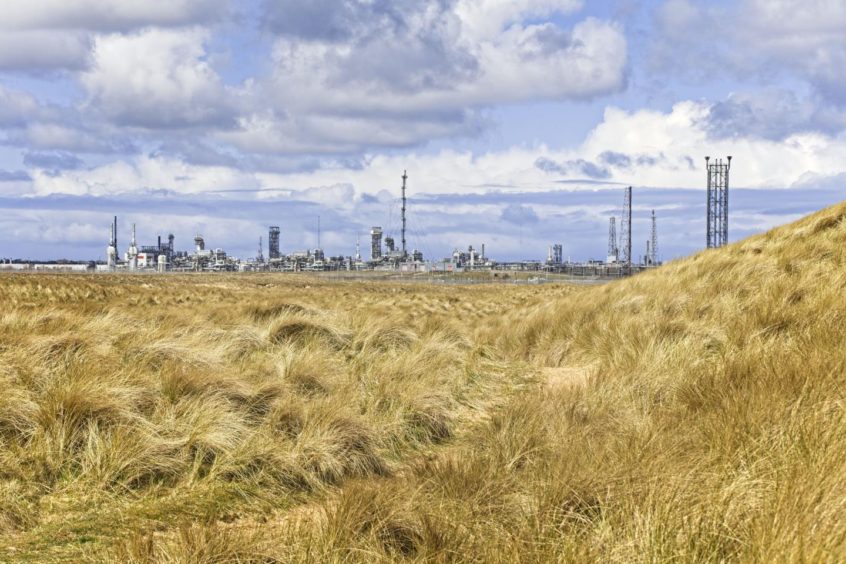 M&G, a FTSE-100 listed savings and investments business, has become the fourth external shareholder in Storegga Geotechnologies, the lead developer of the Acorn carbon capture and storage and hydrogen project near Peterhead.
UK-headquartered M&G, which has £367 billion in assets under management and administration, joins the ranks of Storegga investors alongside Australian investment giant Macquarie, Singapore's sovereign wealth fund, GIC, and Japanese global trading company Mitsui & Co.
Macquarie made an initial "cornerstone" investment in July 2020, receiving a 21.5% in Storegga, which became the holding company Banchory-based Pale Blue Dot Energy, which had been spearheading Acorn. Pale Blue Dot will adopt the Storegga brand name next week.
GIC and Mitsui came aboard via a second investment round in March 2021, and now M&G has thrown its weight behind Storegga, becoming its first UK-based institutional investor.
The M&G investment figure and new ownership structure are being kept under wraps, but Storegga did confirm that its directors and staff retain a controlling share in the business.
Acorn, based at the St Fergus gas terminal, is expected to be operational in the mid-2020s and aims to store more than 60% of the 10Mt/yr of CO2 storage targeted by the UK Government's 10 Point Plan.
Storegga's partners on the project include energy giant Shell and London-listed oil and gas firm Harbour Energy.
Jim Ratcliffe's Ineos and US supermajor ExxonMobil have also become involved in Acorn.
In addition, Storegga is planning the first large-scale, UK-based direct air capture facility, which would also be located in north-east Scotland, alongside its partner Carbon Engineering, a company backed by Bill Gates.
Storegga chief executive Nick Cooper said: "We are delighted that M&G is joining Macquarie, GIC and Mitsui as investors in Storegga and welcome them warmly.
"As a major UK institutional investor, M&G's investment strengthens our ability to develop carbon reduction and carbon removal projects globally and will help shape Storegga into a leading, independent, UK-based carbon reduction company."
Alex Seddon, head of Catalyst at M&G Investments, said: "As a long term investor in the UK economy we are delighted to become a shareholder in Storegga at this exciting time in the Company's journey.
"We believe that Storegga's approach to carbon capture offers a responsible, pragmatic solution to help reduce carbon levels in the atmosphere and limit the damage to our planet from global warming, and in time will generate steady income streams to benefit our customers.
"This investment fits well in Catalyst where we are deploying capital and backing innovative businesses that create strong positive impact in the future."
Recommended for you

'Defining milestone': Acorn CCS partners hail Track 2 funding