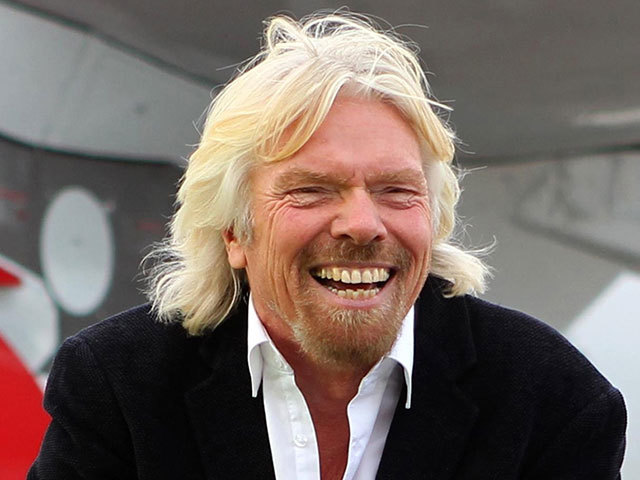 British billionaire Richard Branson's airline, Virgin Atlantic, has signed up to use a technology that will suck carbon-dioxide directly from the north-east sky before locking it away.
The company has become the first aviation industry partner for the direct air capture (DAC) facility being created by UK-based carbon management business Storegga alongside Canadian firm Carbon Engineering – whose backers include Bill Gates.
They have started the preliminary engineering and design of the proposed plant.
It is hoped the DAC base would be up and running by 2026 and capable of sequestering one million tonnes of carbon dioxide from the atmosphere annually.
It would be located in the vicinity of the St Fergus gas terminal, near Peterhead, which is hosting the Acorn carbon capture and storage and hydrogen project, led by Storegga.
DAC technology is viewed by some as a viable way for difficult-to-decarbonise industries to reduce their emissions and progress towards net-zero.
They can enter into contracts with DAC plant operators, who will capture an agreed amount of carbon dioxide for the customer.
DAC has also been likened to "time travel" as it lets companies take responsibility for and scrub out past emissions.
If businesses know how much carbon dioxide they emitted following their launch, they could pay to have that same volume removed from the atmosphere.
But critics do warn that DAC is expensive, energy intensive and a distraction from more conventional emissions-busting technologies.
Nick Cooper, chief executive of Storegga, said he was "really pleased" Virgin Atlantic had become an early DAC customer.
He said: "It is excellent that Virgin have chosen to embrace DAC as an offsetting solution and to support our facility in north-east Scotland; Europe's first at scale deployment of DAC."
"The need for high quality, permanent, engineered offsetting is clear.
"To reach our net zero goals and prevent significant temperature rises, we need to utilise all the tools available to us.
"Technical offsetting with DAC is urgently needed at scale to sit alongside nature-based offsetting.
"Last week's IPCC report is an alarm call to all of us. The quicker we wake up to this, the better our chances of reaching net zero."
Juha Jarvinen, chief commercial officer at Virgin Atlantic, said: "Innovation and sustainability leadership is firmly in our DNA and we're excited to be the first in the aviation industry to partner with Storegga to progress the development of DAC solutions in the UK.
"Reducing Virgin Atlantic's carbon footprint is our number one climate action priority and the removal of CO2 directly from the atmosphere has the potential to become a powerful tool in reaching our target of net zero carbon emissions by 2050.
"We hope that early adoption of this technology and development of a facility here in the UK will demonstrate the commercial potential of DAC and inspire other businesses to be involved.
"Virgin Atlantic's commitment to the facility complements the range of innovative partnerships we have developed to further our sustainability goals including working with technology providers for Sustainable Aviation Fuels and zero-carbon flight."
Mr Branson's Virgin Group currently owns 51% of Virgin Atlantic, with the US-based Delta Air Lines owning the rest.
Recommended for you

Removing carbon from the air enters its awkward teen years