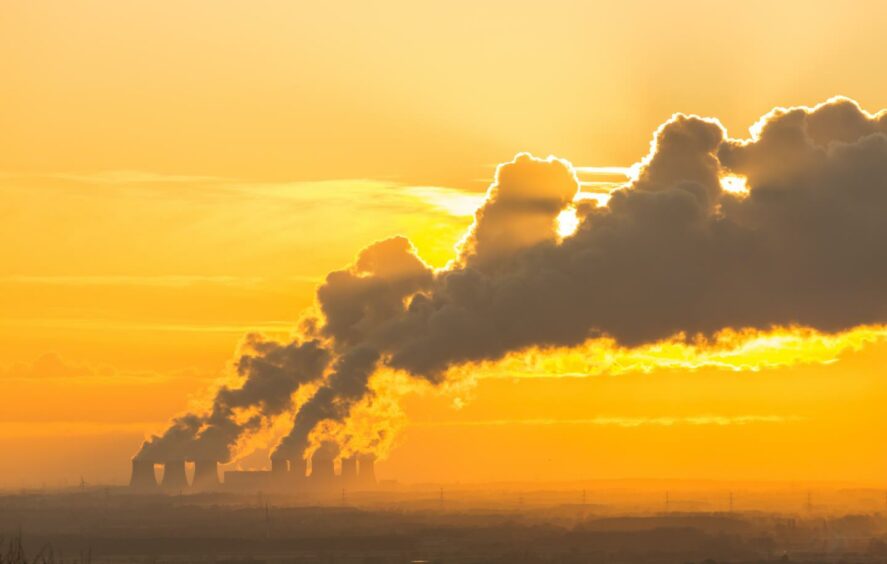 Scotland would be up to £6.7 billion better off with investment in carbon capture technology, the energy minister has said.
Speaking at the Carbon Capture Utilisation and Storage (CCUS) conference led by SPE, Michael Matheson said deployment of the technology is "mission critical" after a snub for a key Scottish project by the UK Government in October.
Citing Scottish Enterprise research commissioned by the Scottish Government, Mr Matheson said the country's economy will be bolstered by £3.8bn – £6.7bn by 2045 as a result of investing in CCUS, compared to scenarios where no investment has been made.
The modelling links this to CCUS-enabled hydrogen production lowering the cost of reaching net zero, and the increase in economic activity, such as preserving jobs in oil and gas through a just transition.
"Our analysis also shows that Scotland has an economic opportunity to be at the centre of a European hub for the implementation of storage and shipping of CO2 from Europe," he said.
"These are not just important opportunities for Scotland, they are opportunities for the whole of the UK. But in order to do so, we need to make the right decisions now to develop a full CCUS supply chain that leverages the technical skills we already possess."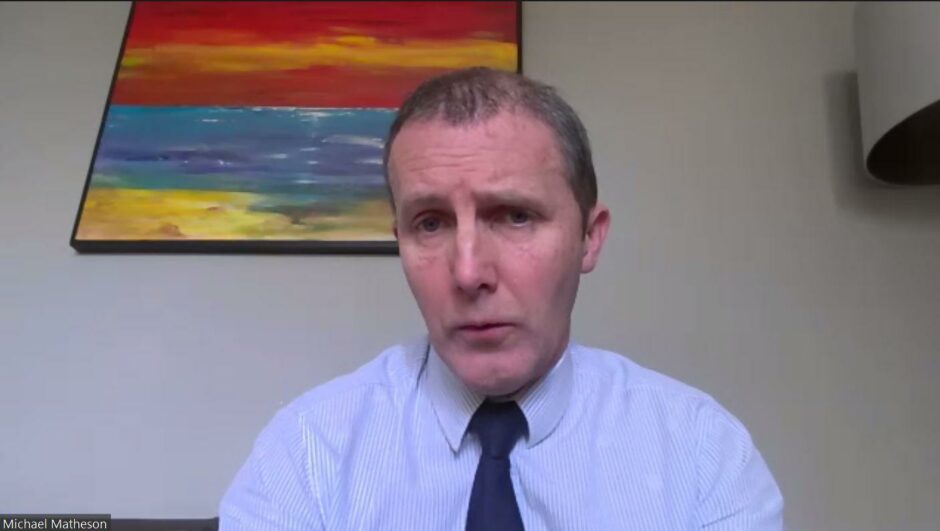 The Scottish Cluster alone, deploying CCUS, hydrogen and direct air capture technologies, could support an average of more than 15,000 jobs between 2022 – 2050, he added, with a peak of 20,600 in 2031, enough to kickstart a "whole new on and offshore industry".
Mr Matheson told the conference that Scotland's "success" in hosting COP26 last year was "tempered by disappointment" by the UK Government decision in October not to award the Scottish Cluster Track One funding, missing out to sites in England and Wales.
The Scottish project is in reserve for Track One, and is otherwise expected to be included in Track Two, though the timing of that process remains unclear.
Mr Matheson said the site could store 10% of Scotland's current emissions by 2030 at six million tonnes of CO2 annually, rising to 20 million tonnes by 2040.
Track Two will be a "significant marker" on how the UK Government intends to roll out the tech across the country and urged the process be brought forward "as soon as possible to accelerate the deployment of CCUS across the entirety of the UK.
He added: "Without the effective deployment of negative emissions technologies, including CCUS, Scotland and the UK can't meet its net zero objectives. It's mission critical.
"It needs to be there and I'm not persuaded that actually staggering the timeline in moving forward some of these projects helps us in achieving those targets, actually I think it could slow us in meeting our interim targets, particularly for 2030, going forward."