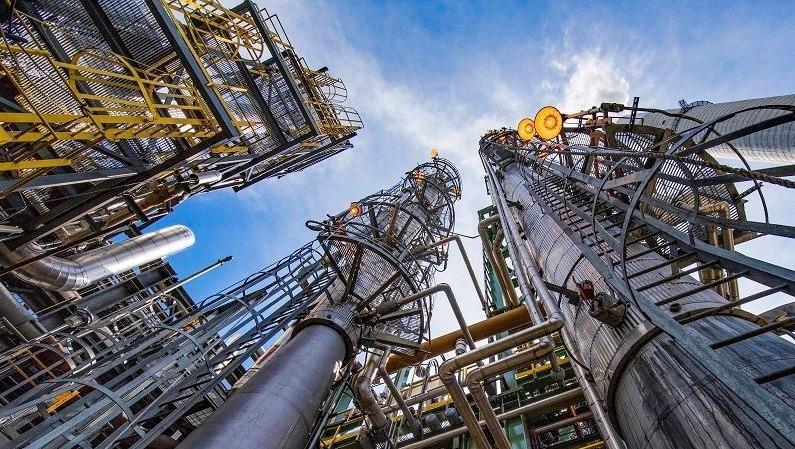 BP (LON: BP) has awarded engineering contracts for the Northern Endurance Partnership (NEP) and East Coast Cluster (ECC) carbon capture, utilisation, and storage (CCUS) projects.
Genesis has bagged an offshore front-end engineering & design (FEED) contract for the NEP, while Costain has won an onshore FEED contract for the ECC.
The NEP – a joint venture comprising BP, Equinor, National Grid Ventures, Shell, and Total Energies – will enable the East Coast Cluster by developing the common infrastructure needed to transport carbon.
Emitters from across the Humber and Teesside will be able to use the scheme to secure offshore storage in the Endurance resrvoir in the Southern North Sea.
The East Coast Cluster was named as one of the UK's first CCUS clusters after it was announced in October as one of two winners in a UK Government competition.
And last month 25 projects within the East Coast Cluster were shortlisted for evaluation within Phase-2 of the cluster sequencing process.
The schemes, covering power, industrial carbon capture (ICC) and hydrogen, were adjudged to have met the eligibility criteria and will now be evaluated.
A final decision on successful bids is expected from May 2022.
The award of the FEED contracts has been hailed as a "major step" towards achieving the UK Government's ambition to establish the first net zero carbon industrial cluster in the UK by 2040.
It also represents a significant boost for the industrial heartlands of Teesside and the Humber, BP said.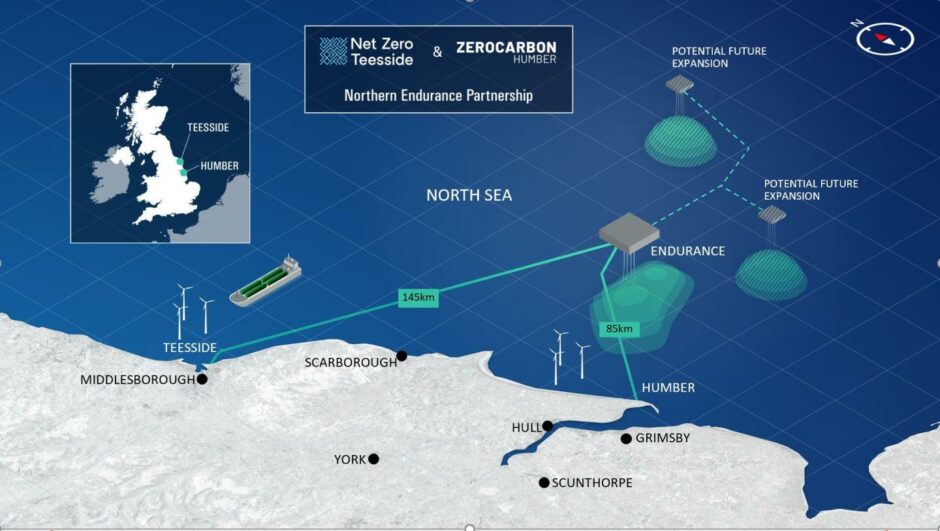 Andy Lane, managing director of NEP, said: "The award of the onshore and offshore FEED contracts by the Northern Endurance Partnership is another important milestone for The East Coast Cluster, and a clear signal of momentum on our country's journey to net zero emissions by 2050. We look forward to working with Genesis and Costain on the detailed engineering design of the NEP CO2 transport and storage system which will enable the East Coast Cluster to remove up to 50% of the UK's industrial clusterCO2 emissions, create tens of thousands of jobs and help establish the UK as a leader in the energy transition".
Genesis will deliver a FEED package, led from its UK offices, over the next 14 months.
The FEED scope consists of over 250km of subsea pipeline, two landfalls and a subsea injection system connected to six wells.
Costain will deliver the FEED package for the onshore carbon gathering pipeline that will serve the Teesside region.
Christophe Malaurie, senior vice president of Genesis, said: "Genesis is pleased to be awarded the NEP offshore FEED.  This award builds on over two years of support to the development of the East Coast Cluster and demonstrates our commitment and investment in the UK for a sustainable future.  Genesis is well-positioned to support developments like the East Coast Cluster with its extensive experience in CO2 management, to deliver our net zero emissions by 2050 in the UK. Genesis welcomes the opportunity to work with the East Coast Cluster and its stakeholders to produce a first of a kind project."
Sam White, Costain's managing director natural resources, said: "This project will drive transformational change to meet the UK's sustainability commitments. It places Costain at the heart of Teesside to design and deliver the infrastructure needed to transport CO2 from onshore to offshore, bringing investment to the region and helping create a world-leading industrial cluster on the east coast."