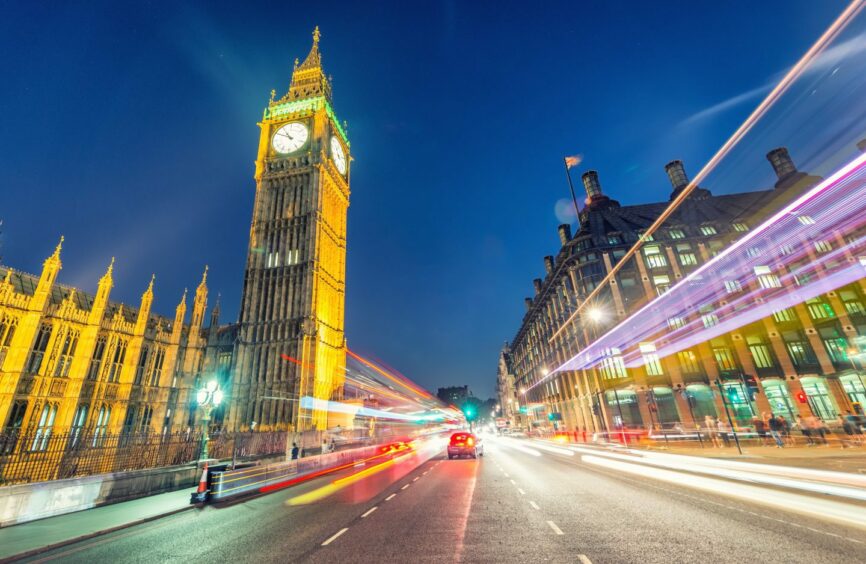 The Autumn Budget is passed and Xmas is on the horizon – so government pledges of more work "this year" to bring vital emissions-busting CCS projects online are in question.
Nearly 13 months ago, the Scottish Cluster, led by the Acorn Carbon Capture and Storage (CCS) project in Aberdeenshire, lost out on the first phase of Westminster's £1bn development fund, instead being relegated to a "reserve" cluster.
Greg Hands, the UK energy minister until Liz Truss' brief premiership, repeatedly pledged more details on the next "track 2" phase "before the end of the year".
However, the UK Government failed to commit to that when asked by Energy Voice, saying an update will be provided "as soon as possible", while industry insiders said political reshuffles in Westminster have had a knock-on effect.
Aberdeen South MP and energy spokesperson for the SNP, Stephen Flynn, said: "Without a clear timeline everyone is left in the lurch which is a hinderance to industry, our net zero ambitions and our economy – the UK Government must stop the dithering and give industry some certainty.
"We had plenty of warm words before being snubbed at the Track 1 stage so it's time the UK Government actually listened to our calls for delivery."
Why Acorn?
In October 2021, Acorn was benched as a reserve cluster, leading to political outrage from a Scottish community convinced of its credentials.
From an emissions perspective, it aims to store 5-6 million tonnes of CO2 per year in its first phase, but there's geological potential to "easily" ramp that up to 20 million tonnes per year and even double that again to 40 million tonnes, matching the current global total.
In terms of creating jobs, the first phase is expected to generate an average of 15,100 roles through to 2050, peaking at 20,600 in 2031.
But the scheme can't proceed until it is selected and, despite being picked as a "reserve" in track 1, its selection isn't guaranteed for track 2.
Political delays
Professor Stuart Haszeldine of Edinburgh University, and director of the Scottish CCS industry group, said: "Given that Christmas will now intrude on Government decision making and planning, it's now quite possible that Track 2 will be kept waiting until early in 2023."
Meanwhile the huge shift in political regimes this year is having an impact on the original Track 1 projects which were selected, originally due to be up and running in the mid-2020s.
"It's no surprise that Track 1 projects are starting to run late", he said of the changes, pointing to a Teesside CCS project from BP now pencilled in 2027 diaries.
Professor Haszeldine suggested that "a lot of internal re-organising is occurring in Westminster" which means several outward-facing meetings by the department for Business, Energy and Industrial Strategy (BEIS) have been delayed.
There is a positive, however, in that the fund was not cancelled or downsized in chancellor Jeremy Hunt's recent budget so its "logical to infer that CCS is still funded as a priority".
When?
On the Scottish Cluster, Professor Haszeldine said an upcoming conference in Edinburgh could be the perfect venue for an announcement.
"Inference and imagination is not a substitute for specific announcements and commitments.
"The project developers with multiple industry partners participating in Acorn are still waiting for the lights to be switched on in Government Departments of procurement, contracts and monitoring.
"And lets not just criticise from the outside – it is clear that during recent budget debacles, BEIS Civil Servants have had to fight strongly inside Westminster Government to keep CCS in the package of funded projects. So far, so good – and the news from global heating gets no better – so CCS should accelerate."
"The DeCarb Scotland conference is to be held at Murrayfield on 2 February 2023 and will hopefully become part of the celebration of a successful project win for the Acorn project and the Scottish Cluster. Meanwhile our neighbour competitors in Norway, Netherlands and Denmark continue to make progress."
A UK Government spokesperson said: "We remain committed to delivering four carbon capture, utilisation, and storage (CCUS) clusters by 2030 and will provide more clarity on our Track 2 process as soon as possible.
"We are working to establish 2 CCUS industrial clusters by the mid-2020s, aiming for a further two clusters by 2030. Supported by the £1bn Carbon Capture Infrastructure Fund, the UK's CCUS ambitions have the potential to unlock significant private sector investment."
Recommended for you

NSTA CCS boss talks about making the Track process 'sustainable'