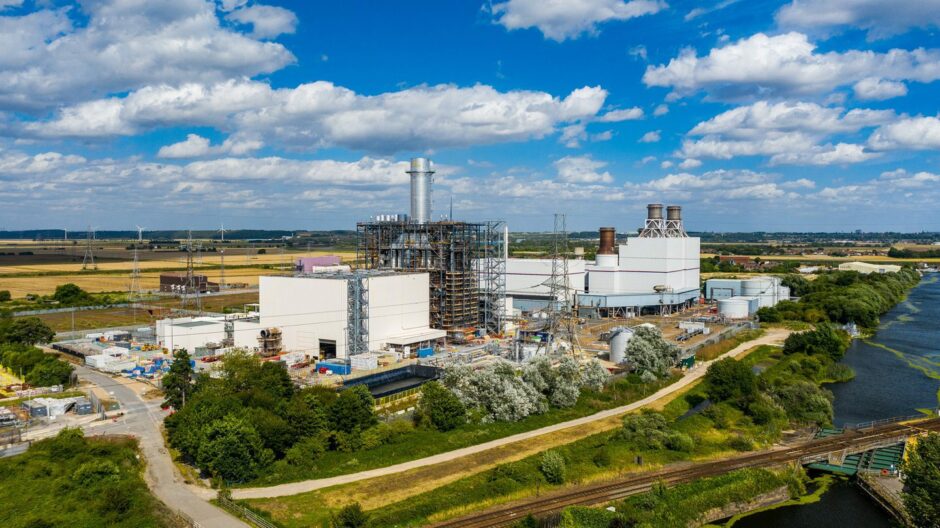 The Keadby 3 carbon capture power station in the Humber has become the first power and CCS project in the UK to receive planning permission.
Developers SSE Thermal (LON:SSE) and Equinor (OSLO:EQNR) confirmed Thursday that the proposed plant in North Lincolnshire has now received a development consent order following permission from the Secretary of State for Business, Energy and Industrial Strategy (BEIS).
The pair said the order marked "a major step forward" for Keadby 3, which is currently in the due diligence stage of the UK Government's Cluster Sequencing Process.
Under the plans, the power station would have a generating capacity of up to 910MW and capture up to 1.5 million tonnes of CO2 a year, representing around 5% of the UK Government's current 2030 CCS target.
The plant would also be linked to the shared CO2 and hydrogen pipelines being developed as part of the Zero Carbon Humber and East Coast Cluster proposals.
Developers have said the plant could be operational "as early as 2027," assuming success in the UK Government's latest sequencing process leads to a final investment decision.
In the meantime, a consortium of Aker Solutions, Doosan Babcock and Siemens Energy have already secured a major FEED contract for the project.
"This news is a significant milestone for our joint ambition to deliver clean, flexible and efficient power to support intermittent renewable generation and maintain security of supply," said Equior SVP for low carbon solutions Grete Tveit.
"Together with SSE Thermal, we are delighted to be in a position to continue developing proposed Keadby 3 Carbon Capture Power Station. This project will not only support the decarbonisation efforts in the UK but will also have a positive impact on the local economy and supply chain, protecting existing jobs and creating new ones."
SSE Thermal managing director Catherine Raw added: "To become the first power CCS project in the UK to receive planning consent is testament to the strength of Keadby 3, which is capable of playing a major role in achieving a net zero electricity system while providing vital flexible backup to renewables.
"This crucial project can underpin investment in shared CCS infrastructure and unlock wider decarbonisation and investment opportunities for the Humber, and we look forward to continued progress."
Work at Keadby mirrors plans by SSE and Equinor at the latter's Hydrogen to Humber project (H2H) at nearby Saltend, comprising a 600-MW auto thermal reformer (ATR) which will convert natural gas to hydrogen.
Captured CO2 from the process will be moved via a new 15-mile onshore pipeline and compressed at Centrica Storage's Easington site, before being stored at the Endurance carbon store in the southern North Sea, around 90 miles off Teesside.
SSE Thermal and Equinor are also collaborating on plans for Peterhead Carbon Capture Power Station in the north-east of Scotland.
Recommended for you

Kellas Midstream secures first hydrogen customer for H2NorthEast